Friday, October 3, 2008
New Designers are Behind the Scenes of SU Theatre
SALISBURY, MD---A classically trained tenor who originally dreamed of being on Broadway, Brandon McWilliams said he "got hooked on costume design after creating hats in a small costume shop in Texas."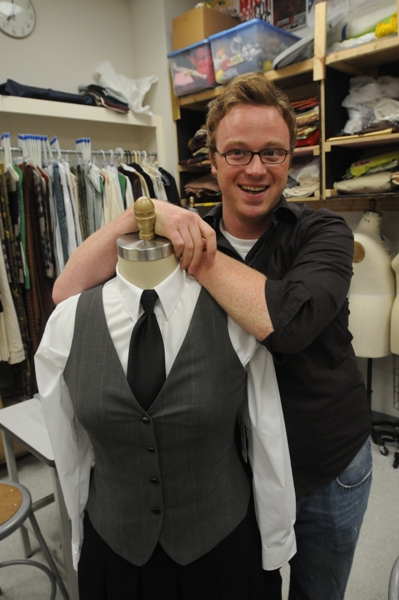 Salisbury University alumnus David Shuhy said he "keeps coming back like a boomerang" to design and paint sets at his Alma Mater. So far, he's worked on more than 20 productions.
These two artists are the new faces behind the scenes of Salisbury University's newly created Department of Theatre and Dance, presenting its inaugural season.
Hailing from a ranching community in the Texas Hill Country, McWilliams earned his M.F.A. in costume design from the famed Carnegie Mellon School of Drama in Pittsburgh. There, he taught Makeup and Costume Stagecraft classes for three years and designed costumes for such productions as Sideshow, the musical and the internationally acclaimed Nathan the Wise.
At SU, McWilliams hopes to open up new opportunities for his costume design, costume technology and makeup students. "The sky is the limit right now," he said. "I want to build a nationally reputable program in costume design at SU."
SU's costume shop features one cutting table, six computerized sewing machines and shelves of fabric—some old and some that McWilliams recently purchased in New York City for upcoming shows. He plans to give students hands-on practice to develop skills with fabric.
"I've always wanted to teach in a small program like SU's because that's where the best education occurs," said McWilliams, who discovered his own place in theatre while attending a community college in Texas. "It's really psychological. You are essentially helping create an individual. If an actor winds up in a costume that doesn't work, the entire production suffers."
One of McWilliams' favorite productions (out of the more than 35 he has designed) was The Hobbit because it combined puppetry and performance objects with performance, and required him to create costumes for altered proportions, such as elongated fingers.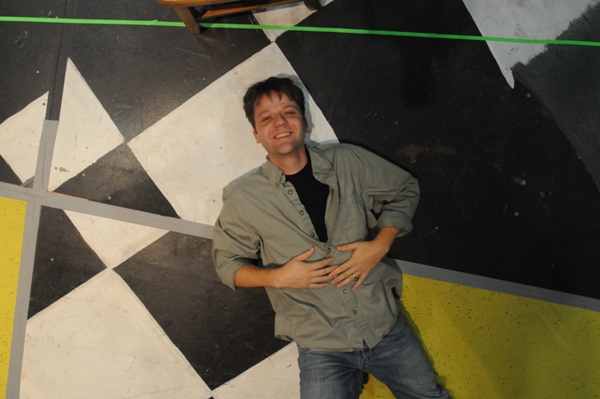 Shuhy is no stranger to SU. Prior to earning his Ph.D. in theatrical design aesthetics and theory from Union Institute and University in Ohio, he earned a B.A. in communications from SU. He was technical director for SU theatre (when it was part of the Communication Arts Department), taught communication and theatre arts courses, and assisted with the Maryland Summer Center for the Arts.
This semester, he will teach Introduction to Theatre and Principles of Design. "One of the things I'm really hoping to do is incorporate newer technologies into the design process, such as using 3-D computer models," he said.
Shuhy became involved with theatre while a student at SU. As scene shop assistant, he helped with carpentry and painting sets. He also designed scenery and lighting for productions including The Boys Next Door and Dangerous Liaisons. He has worked on more than 40 other sets, including those for Shakespeare festivals in Virginia and Maine. Prior to returning to SU, he served as artist-in-residence at Regent University in Virginia Beach.
"I really like working in a team," he said. "In theatre you have to work together to create a space that characters will exist in and move through. Scenery tells the same story through a different language. It gives a sense of the world in which a play exists."
For more information call 410-543-6030 or visit the SU Web site at www.salisbury.edu.