Monday, October 23, 2017
Maasai People Film Screening, Performance Set October 23-24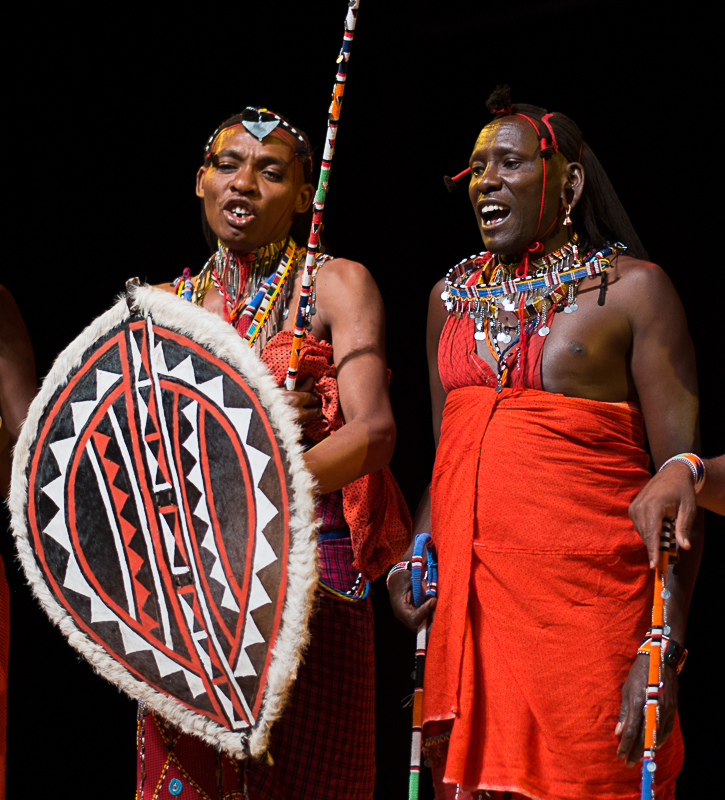 SALISBURY, MD---The Maasai People brings its colorful blend of African music and dances to the Holloway Hall Auditorium stage at Salisbury University 7 p.m. Tuesday, October 24.

The warrior troupe represents the culture and traditions of the Maasai of eastern Africa, predominately southern Kenya and northern Tanzania. Its members have performed worldwide at venues and events including the Smithsonian Folk Festival in Washington, D.C.

Prior to the performance, SU also hosts a screening of the 2014 film Masai: the Rain Warriors at 7 p.m. Monday, October 23, in the Great Hall of Holloway Hall.

Shot on the savannahs of Kenya, the movie depicts a band of young Maasai warriors who set out to kill a mystical lion whose death is said will end a drought plaguing their village. According to its producers, it is the first film to be populated solely by real-life Maasai and spoken entirely in their native language (with English subtitles).

The performance and film are sponsored by SU's Cultural Affairs Office; World Artists Experiences, Inc.; and the Embassy of Kenya in the U.S. Admission is free and the public is invited.

For more information call 410-543-6271 or visit the SU website at www.salisbury.edu.