Wednesday, November 5, 2014
International Dinner Series Continues with Elizabethan Christmas December 8, in the Commons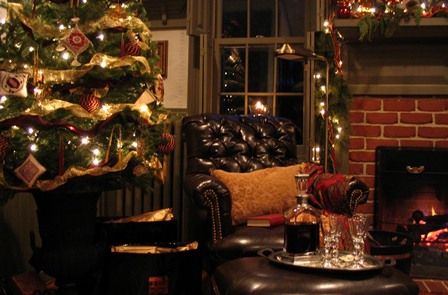 SALISBURY, MD---Salisbury University's Madrigal Choir helps set the stage for University Dining Services' Elizabethan Christmas dinner 4:30-7:30 p.m. Monday, December 8, in the Commons.

Part of this semester's International Dinner Series, the menu includes carved beef with gravy, roast turkey, honey-glazed salmon, artichoke and cheddar cheese pie, vegan winter squash casserole, orange-scented rice, green beans, roasted Brussels sprouts, mashed potatoes with gravy, madrigal cheesecake, English trifle parfait, apple pie, candy cane cupcakes, Christmas candy and eggnog.

Cost is $12, $7.28 for children 5 and under. Sponsored by the Cultural Affairs Office, the public is invited. For information call 410-543-6271 or visit the SU website at www.salisbury.edu.