Friday, June 2, 2017
HGTV's 'Beachfront Bargain Hunt' to Feature SU Alumni June 3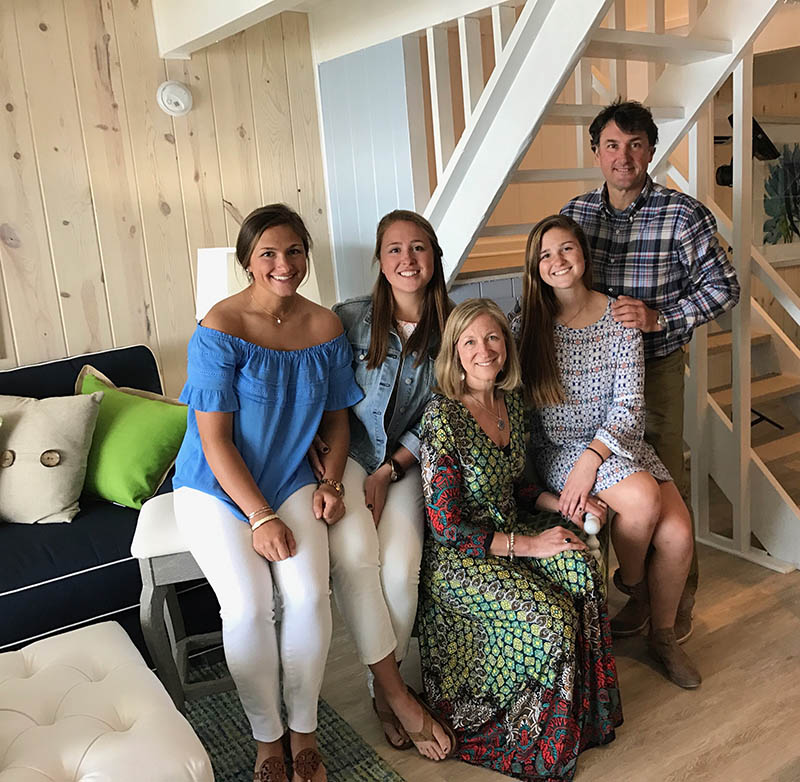 SALISBURY, MD---Salisbury University alumni Pete and Linda Roskovich and their family are set to be featured on the HGTV Show Beachfront Bargain Hunt: Renovation this Saturday, June 3, at 9 p.m.

According to HGTV, the couple and their three daughters are frequent visitors to "the popular beach town" of Ocean City, MD. After a health scare in 2016, Pete and Linda decided to take a chance and invest in property for their family. After beginning renovations on their bayfront townhome, they quickly discovered more surprises than they had bargained for initially.

"The crew was focused, hard-working, and cared about our family and the final product," Pete said. "We can't wait to relax, enjoy, boat, fish and entertain … no stress!"

Pete is a 1988 graduate of SU's Charles R. and Martha N. Fulton School of Liberal Arts and past SU Foundation, Inc. board member. Owner of Black Diamond Catering and Adams The Place For Ribs in Salisbury, he is a longtime friend of SU, supporting athletics and events including the SU Golf Classic. Linda is a two-time graduate of the Franklin P. Perdue School of Business (B.S. 1987; M.B.A. 1993). Their daughter, Alexis, also is pursuing an M.B.A. from the Perdue School. In addition, she is an assistant coach for the women's lacrosse team and a graduate assistant for SU's Sea Gull Century bike ride.

"Making Memories in Maryland" is Episode 2 of Season 2. It also will air at midnight Sunday, June 4. For more details, visit http://www.hgtv.com/shows/beachfront-bargain-hunt-renovation/episodes/making-memories-in-maryland#episode-tunein.

For more information about SU, call 410-543-6030 or visit the website at www.salisbury.edu.

Pictured, from left, are Alivia, Alexis, Linda, Abby and Pete Roskovich.