Tuesday, September 21, 2010
Dr. Rosemary M. Thomas Named to American Cancer Society Board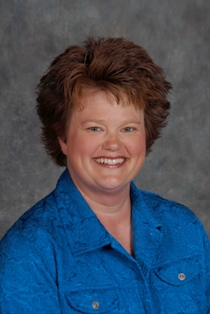 SALISBURY, MD---Dr. Rosemary M. Thomas, vice president of advancement at Salisbury University and executive director of the Salisbury University Foundation, Inc., has been appointed to the American Cancer Society (ACS) South Atlantic Division Board of Directors.
Since 2006, Thomas has served as an ACS community ambassador for Region 12, covering Delaware and the Delmarva Peninsula. She also has been a part of the leadership council for ACS's Tri-County Leadership Team since 2003. She and her family have been engaged American Cancer Society volunteers for three generations.
For many years, Thomas has been active with the society's Relay For Life program. She was a member of the Relay For Life Mid-Atlantic Task Force from 1996-2000 and has served on Relay committees in Maryland, including SU, and her native West Virginia. SU's Relay is consistently ranked among the top collegiate Relays in the nation, having raised more than $700,000 since its inception in 2002.
The South Atlantic is the largest division of the American Cancer Society, serving a population of 37 million in Delaware, Georgia, Maryland, North Carolina, South Carolina, Virginia, West Virginia and Washington, D.C. Thomas begins her three-year board term in September. Other institutions represented on the board include Catholic, Emory and West Virginia universities, and the Washington Cancer Institute.
Thomas is active with many other community, state and national organizations, including the General Federation of Women's Clubs and the American Legion Auxiliary's Girls State programs in both Maryland and West Virginia.
Professionally, she is the ACT state representative for Maryland, Delaware and the District of Columbia, and is a member of several organizations including the Council for the Advancement and Support of Education, the Delmarva Planned Giving Council and the Association of Fund Raising Professionals.
In 2008, The Daily Record of Baltimore named her one of "Maryland's Top 100 Women."
For more information call 410-543-6030 or visit the SU Web site at www.salisbury.edu.