Tuesday, March 23, 2010
Dover Corporation CEO Robert A. Livingston Speaks at SU April 1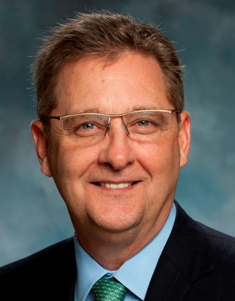 SALISBURY, MD---When Salisbury University alumnus Robert A. Livingston became president and chief executive officer of Dover Corporation in 2008, his promotion was the culmination of more than a quarter-century with the Fortune 500 company.
On Thursday, April 1, Livingston shares his perspectives on business with students at SU and members of the greater community as the next speaker in the Franklin P. Perdue School of Business Executive Leader Series. His talk is 3:30 p.m. in Holloway Hall Auditorium.
After earning his B.A. in business administration from SU in 1975, Livingston worked at companies in Washington, D.C., and Maryland, including the Salisbury-based K&L Microwave, Inc., which was later acquired by Dover. By 1982, he was a vice president at K&L. From 1987-2008, he held several executive positions with Dover, including vice president of finance, chief financial officer and executive vice president at Dover Technologies International, Inc., in Binghamton, NY; president of Vectron International in Hudson, NH; and president and CEO of Dover Electronics, Inc., and Dover Engineered Systems, both in Nashua, NH.
In 2001, he was brought in to reorganize and restructure Vectron following the telecom "tech wreck" of 2000, returning the company to profitability by 2003. At Dover Engineered Systems, he was responsible for a $2 billion segment of the international company.
Dover Corporation is a multi-billion-dollar global producer of innovative equipment, specialty systems and value-added services for industrial products, fluid management, engineered systems and electronic technology markets. Its more than 40 individual businesses are located throughout the United States.
Admission to Livingston's talk is free, and the public is invited. For more information call 410-543-6030 or visit the SU Web site at www.salisbury.edu.