Monday, September 22, 2014
DPR Fall Membership Drive Continues Through Oct. 18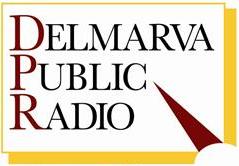 SALISBURY, MD---Delmarva Public Radio (DPR) invites listeners to enjoy the "Season of Giving" during its annual fall membership drive October 9-18.
The home of WSCL 89.5 FM and WSDL 90.7 FM has set a goal of $100,000 for the drive, which continues Tuesday, October 14, following a weekend hiatus caused by technical difficulties that temporarily took WSCL off the air.
Funds support DPR's commitment not only to quality national programming, but to local programming such as classical music from Kara Dahl Russell, news and Delmarva Today from award-winning journalist Don Rush and Writer's Edition with Hal Wilson, as well as exclusive shows including Van Days, The Show About and Saturday Nights with Robin.
"When was the last time you did something for you?" said Angela Byrd, DPR membership director. "Invest in yourself by giving to public radio. Your commitment to community and to DPR is the driving force for what we strive to do — provide you with a unique blend of fine arts and culture, and rhythm and news."
To make a donation or volunteer to assist with the membership drive, call 410-543-6220 or visit the Delmarva Public Radio website at www.delmarvapublicradio.net.