Thursday, April 3, 2014
Carnegie Project Recognizes SU's New Education Doctorate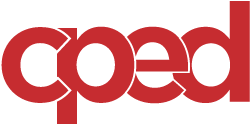 SALISBURY, MD---Salisbury University and its new Doctorate in Education have been recognized and accepted by a national consortium designed to foster high quality Ed.D. programs.

The Carnegie Project on the Education Doctorate (CPED) is an initiative of colleges and schools of education working together to develop the strongest education preparation.

SU is one of only 87 member campuses from the United States, Canada and New Zealand. Others include The College of William & Mary, University of Vermont and Michigan State University.

"Since SU is just starting its Ed.D., faculty were able to organize the program around CPED's core components, principles and concepts," said Dr. Maida Finch, interim program director. "Carnegie-based doctoral programs are rigorous and relevant to real practice."

CPED aims to distinguish the professional practice doctorate in education (Ed.D.) from the education research doctorate (Ph.D.), and strengthen the efficacy of Ed.D. offerings.

SU's Ed.D. in Contemporary Curriculum Theory and Instruction in Literacy begins in fall 2014. The 60-credit program is open to all levels of educators who are interested in designing and implementing solutions related to literacy practices in schools. There are multiple format and pace options to meet candidates' personal needs.

Applications are still being accepted, pending available space. Candidates must have a master's in education or a closely related field.

For more information, contact Finch at 410-677-0236 or mafinch@salisbury.edu, or visit the SU Ed.D. website at www.salisbury.edu/educationspecialties/EDD.