Thursday, April 3, 2014
SU's Forte Publishes Social Work Textbooks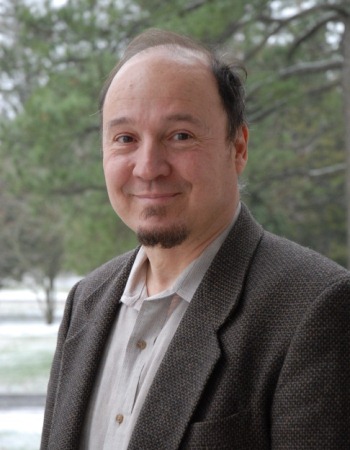 SALISBURY, MD---Dr. James Forte of Salisbury University's Social Work Department has published two books this year on using theory in the social work field.
The first, An Introduction to Using Theory in Social Work Practice, provides a foundation for using theory in social work practice and explores the integration of 14 key theories across each phase of the planned change process.
The other, Skills for Using Theory in Social Work: 32 Lessons for Evidence-Informed Practice, explores how theory, research evidence and experiential knowledge are critical components of good social work.
The texts are Forte's third and fourth. Both published by Routledge, they are the culmination of several years of scholarly work.
In the introductory text, Forte said he wanted "to illustrate the value of applying theory to practice in a variety of social work roles, across diverse fields and in assorted challenges."
"I take the position that a theoretical tradition is like a foreign language, and contemporary professionals serve in settings where many theoretical languages are spoken," he said. "Students and novice practitioners need help as they work to master the scientific languages relevant to their careers. My book offers a novel framework and set of tools supporting the reader's quest for fluency as a multi-theoretical applied scientist."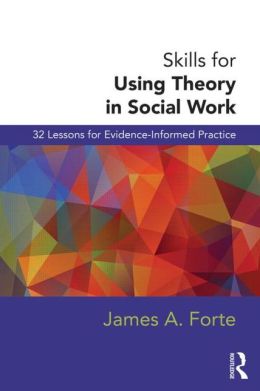 Forte added that the other textbook is designed to help social work students and practitioners integrate theorizing into practice and translate academic knowledge to assist people in improving their lives and environments.

"I provide 32 lessons that will help readers learn how to skillfully take apart scientific theories, reconstruct theories for practical use, and integrate into their professional activities a critical, evidence-based approach to theoretical thinking and theory application," he said.

Forte earned his M.S.W. and Ph.D. from Virginia Commonwealth University. He was honored for his teaching while at VCU and at Christopher Newport University, before coming to SU in 2003. In 2010, he was named Social Work Educator of the Year by the National Association of Social Workers — Maryland Chapter.

Forte is well known in social work education circles as the developer of the "Models, Metaphors and Maps" approach to teaching theories, which has gained popularity in many college classrooms. The subject of his second book, the method breaks down complex theories into three parts: a discussion of the theorist, a real-world metaphor for the way the theory works and a visual chart to help students further comprehend. Forte's first book explored symbolic interactionist translations. He also has published more than 40 articles on social work topics.

Nationally, Forte is a member of many professional organizations, including the International Association for Social Work with Groups, Society for Social Work and Research and Council on Social Work Education.

For more information call 410-543-6030 or visit the SU website at www.salisbury.edu.