Thursday, December 8, 2016
CSWE Names SU's Forte a 'Best Reviewer'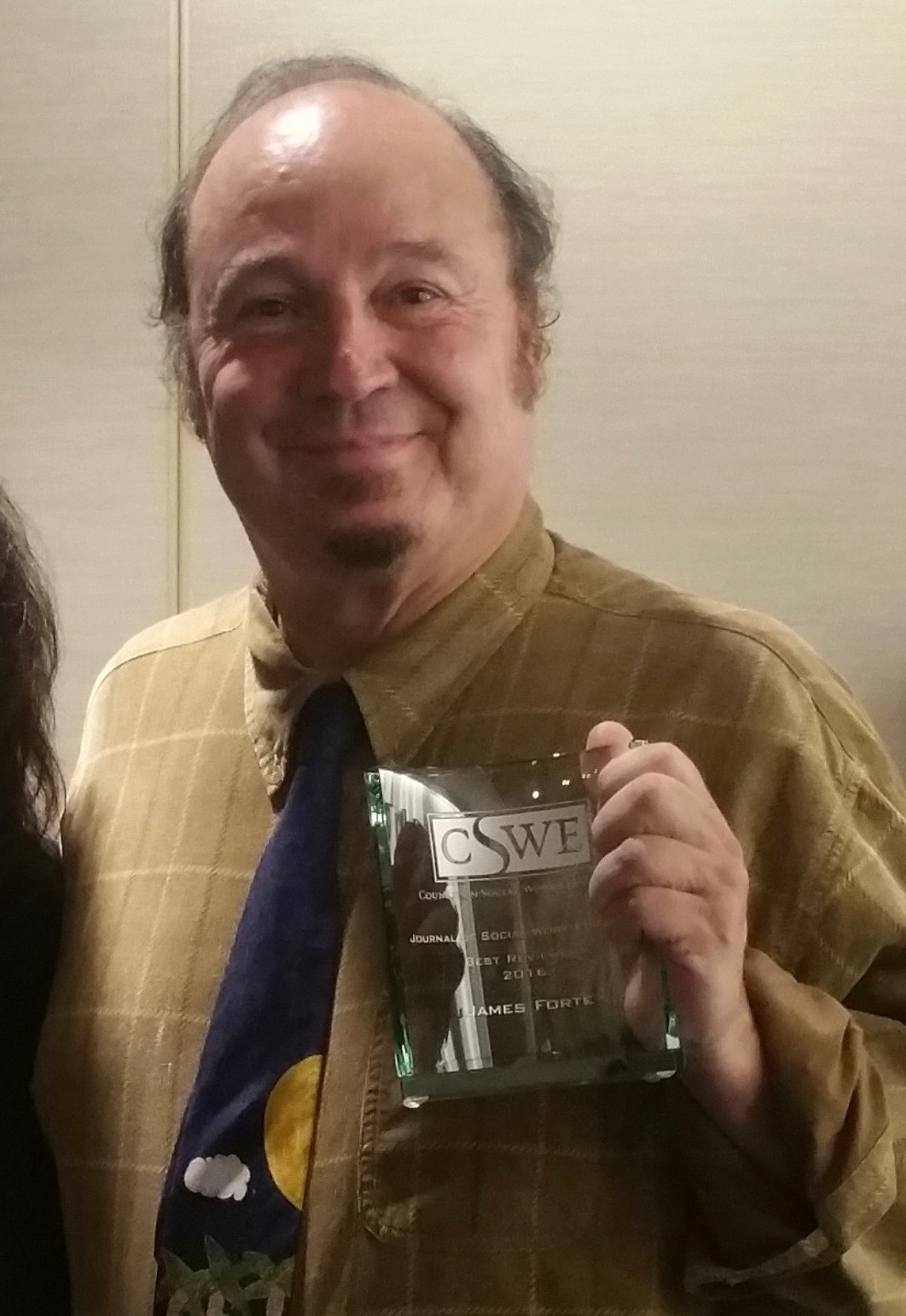 SALISBURY, MD---The Council on Social Work Education (CSWE) named Dr. James Forte of Salisbury University's Social Work Department as one of the nation's two Best Reviewers for 2016.

Forte reviews manuscripts for its Journal of Social Work Education. Selected by the publication's Editorial Advisory Board, he was recognized for exceptional service in his responsiveness to review requests, timeliness in submitting completed reviews and quality of written feedback. Along with a Temple University professor, he was honored at a Reviewers Reception at CSWE's Annual Program Meeting in Atlanta, GA.

Forte joined SU's faculty in 2003. Passionate about connecting social work theory to practice, he has authored four textbooks and written more than 40 articles and chapters, many exploring applications in such areas as homelessness, domestic violence, bereavement, volunteer service, web-based advocacy and multicultural practice.



In 2010, Forte was named Social Work Educator of the Year by the National Association of Social Workers — Maryland Chapter. In 2014, he was honored with SU's Distinguished Faculty Award. He earned his M.S.W. and Ph.D. from Virginia Commonwealth University and practiced social work for 15 years.

For more information call 410-543-6030 or visit the SU website at www.salisbury.edu.