Friday, December 21, 2007
Wright Performs Benefit Concerts in Japan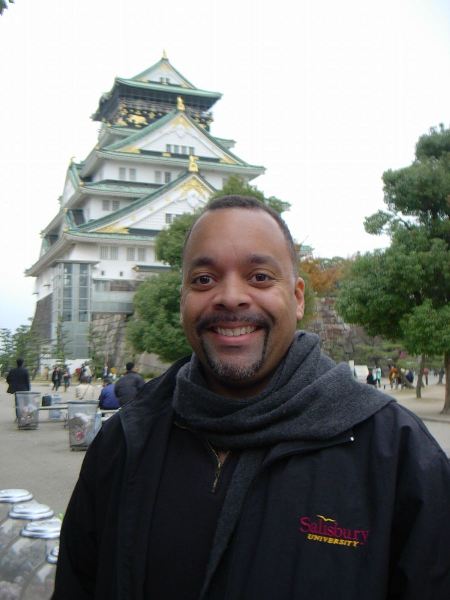 SALISBURY, MD---Singing Handel's Messiah and other Christmas favorites, John Wesley Wright of Salisbury University's Department of Music helped spread a message of hope around the world this holiday season.
Wright, a tenor, performed two benefit concerts in Japan this month, raising money and support for the Japan International Volunteer Center. An international humanitarian organization, it provides emergency relief and fosters community development and peace in 10 regions in Asia and Africa.
"It is both a privilege and honor to be able to make a small difference like this," Wright said. "In recent years, I've wanted to use my gifts as a singer in philanthropic ways, which made this opportunity all the more meaningful."
The tenor soloist, Wright performed with soprano Andrea Chenoweth, alto Hiroya Aoki and bass Elias Mokole. Their first concert at Izumi Hall in Osaka, Japan, featured the complete Handel's Messiah. The second weekend, their performance at Showa Women's University in Tokyo included Bach's Christmas Oratorio, among other carols. Wright said he also convinced conductor Neal Gittleman of the Dayton Philharmonic Orchestra to perform the Christmas Spiritual Mary Had a Baby.
"It was received with great enthusiasm and was a highlight for me," Wright said. "Singing that piece with its historical content in the middle of such a humanitarian, international occasion affirmed our global connectedness and need to work for a common good."
In addition to sightseeing and sampling sushi, Wright and the other soloists performed two concerts at their hotels.
The first JVC Benefit Concert was held in Tokyo in 1989. Organizers added an Osaka performance five years later. Together, the shows raise more than $100,000 for JVC, which provides aid to refugees worldwide.
Known for his artistic and soulful interpretations of music from baroque to Broadway, Wright has sung as a soloist and in ensembles throughout the United States and Europe. During his five trips to Japan, Wright has spent two summers as an Artist Fellow at the Pacific Music Festival. He also is highlighted in the PBS documentary "The Spirituals" as part of the American Spiritual Ensemble. Wright earned a Master of Music from Ohio's University of Cincinnati College-Conservatory of Music.
For more information call 410-543-6030 or visit the SU Web site at www.salisbury.edu.