Friday, April 1, 2016
Tibetan Monks Return to SU April 12-16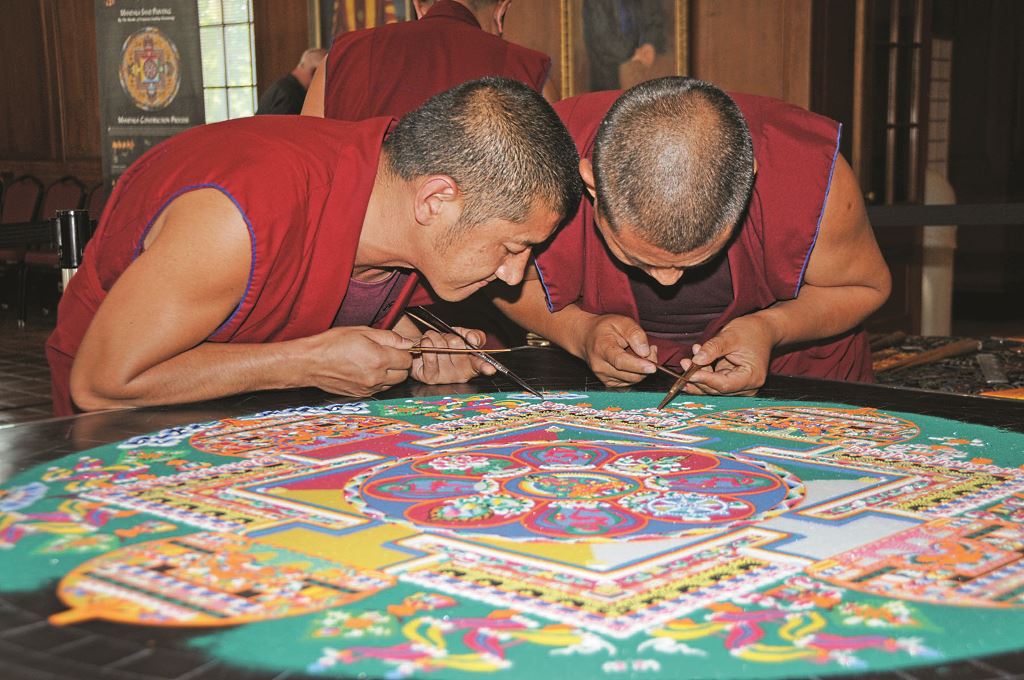 SALISBURY, MD---The monks of Tibet's famed Drepung Loseling Monastery return to Salisbury University this spring to spread their message of peace and understanding.

The monks are in residence Tuesday-Saturday, April 12-16, constructing an elaborate sand mandala which they believe brings purification and healing. The visit, their fifth to SU, comes with the blessings of His Holiness the Dalai Lama.



During their busy days at the University, the monks will construct their mandala in the Great Hall of Holloway Hall as part of a painstaking ritual during which millions of grains of colored sand are laid out in a complex pattern. The public is invited to view the entire process and participate in part of its ceremonies. Events include:

•Opening ceremony – Tuesday, April 12, noon

•Mandala construction – Tuesday-Friday, April 12-15, 10 a.m.-5 p.m. and Saturday, April 16, 10 a.m.-2 p.m.

•Mandala consecration – Saturday, April 16, noon

•Closing and dispersal ceremony – Saturday, April 16, 2 p.m., City Park, Salisbury

Several other events are held in connection with the monks' visit. Dr. Joerg Tuske, chair of SU's Philosophy Department, speaks on "Key Concepts in Buddhist Teaching: Momentariness and Liberation" at 7 p.m. Thursday, April 14, in the Great Hall of Holloway Hall.

As part of its International Dinner Series, University Dining Services presents "A Taste of Tibet" 4:30-7:30 p.m. Wednesday, April 13, in the Commons. The menu includes corn soup, butter chicken, Tibetan curry with beef, rice, potato curry, greens with tofu, assorted flatbreads, Himalayan rice pudding with cashews and coconut, and Tibetan-style cheesecake. Cost is $12.48, $7.57 for children ages 5 and under.

Sponsored by the Cultural Affairs Office and University Dining Services, admission to all other events is free and the public is invited. For more information call 410-543-6271 or visit the SU website at www.salisbury.edu.