Monday, July 20, 2009
Thomas Appointed New ACT State Representative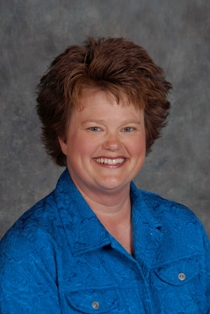 SALISBURY, MD---Dr. Rosemary M. Thomas, vice president of Salisbury University Advancement and executive director of the SU Foundation, Inc., has been appointed the new ACT state representative for Maryland/Delaware/District of Columbia.
Celebrating its 50th anniversary this year, ACT offers more than 100 programs and services to millions of individuals in thousands of institutions and organizations around the world. Focused on education and workforce development, this independent non-profit organization works with elementary and secondary schools, colleges and universities, professional associations, businesses and governments.
Through international subsidiaries ACT helps students for whom English is not a first language prepare for study at English-speaking universities worldwide. ACT also serves employers with a system for assessing the English language skills of non-native speakers.
Thomas is one of 42 ACT state representatives from educational institutions and agencies throughout the nation. Besides SU, they include the University of Iowa, Seton Hall University, the University of North Carolina and The Pennsylvania State University, among others. She is serving a four-year term.
Holding a firm belief that public service is not an option but a responsibility, Thomas is active with community, state and national clubs and organizations such as the American Cancer Society and its Relay For Life, the General Federation of Women's Clubs, and the American Legion Auxiliary's Girls State as well as Girls Nation, and professional organizations including the Council for the Advancement and Support of Education.
Providing inspiration and leadership, she oversees SU Advancement as well as a foundation with assets of some $46 million. She is a cum laude graduate of Clemson University, and earned her Master of Public Administration with honors from the University of South Carolina and her doctorate in educational leadership from West Virginia University.
For more information visit the SU Web site at www.salisbury.edu or call 410-543-6030.