Wednesday, February 1, 2017
Spring Fulton Faculty Colloquia Series Scheduled February 21-May 16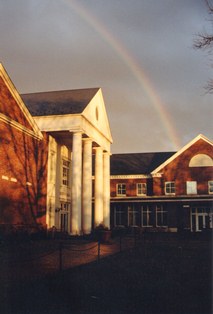 SALISBURY, MD---Faculty in Salisbury University's Charles R. and Martha N. Fulton School of Liberal Arts share their research and expertise during this semester's Fulton Faculty Colloquia series.

Presentations are 3:30 p.m. on select Tuesdays from February-May in Conway Hall Room 152. Topics and speakers include:

• February 21 – "Let's Talk About Learning: Children's Memories of How They Learn" with Dr. Rhyannon Bemis, assistant professor of psychology

• March 7 – "Limits of Pax Britannica: Railway Crime and Criminals in Colonial India" with Dr. Aparajita Mukhopadhyay, assistant professor of history

• April 18 – "Philosophy as Education: How Can it Help Our Communities" with Dr. Cristina Cammarano, assistant professor of philosophy

• May 16 – "Creating Space for Creative Spaces: Contemporary Artistic Responses to Neoliberal Capitalism in Spain" with Dr. Sally Perret, assistant professor of modern languages



Sponsored by the Fulton School, admission is free and the public is invited. Light refreshments will be served. For more information call 410-543-6450 or visit the SU website at www.salisbury.edu.