Thursday, February 15, 2018
Salisbury Film Society Presents 'Carrie Pilby' Sunday, March 4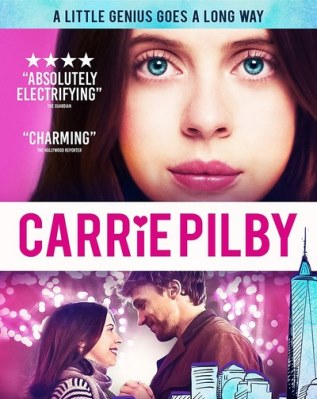 SALISBURY, MD---The Salisbury Film Society (SFS) presents the 2016 movie Carrie Pilby 2:30 p.m. Sunday, March 4, in Room 111 of Salisbury University's Fulton Hall.

Starring Bel Powley, Nathan Lane and Jason Ritter, the film is an adaptation of the eponymous coming-of-age novel by Caren Lissner. The story follows a 19-year-old genius (Powley) who, taking the advice of her therapist (Lane), begins making friends and dating men who challenge her beliefs in an attempt to better fit in with society.

The film debuted at the Toronto International Film Festival before seeing a limited theatrical release. Upon becoming available through video on demand, it was iTunes' most watched independent film for the first three weeks of its release in that format.

Carrie Pilby won the Audience Award for Best U.S. Feature at the Gasparilla International Film Festival and was nominated for awards at the Cleveland and Santa Barbara international film festivals.

Leslie Yarmo of SU's Music, Theatre and Dance Department leads a discussion following the screening. Yarmo served as the film's costume designer. Upon her recommendation, four SU students also worked as interns during filming, providing them with rare hands-on industry training.

"Studios don't really use interns anymore," she said. "The independents can be more elastic, more flexible. It gave our students experience that they can use in their careers."

The Salisbury Film Society series is co-sponsored by the Salisbury Wicomico Arts Council (SWAC) and SU's Charles R. and Martha N. Fulton School of Liberal Arts. Tickets are $9, $8 for SWAC members, free for college and university students with ID.

For more information call 410-543-ARTS (2787) or visit the SWAC website at www.543arts.org.