Friday, November 1, 2013
SU's Lewis Speaks on Snow Leopard Research Wednesday, November 6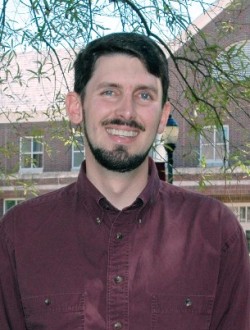 SALISBURY, MD---Dr. Michael Lewis, chair of Salisbury University's Environmental Studies Department, has focused his research on the impact of global conservation policies and science on one of the developing world's most diverse nations: India.

Earlier this year, he spent five months exploring the history of snow leopard conservation in the country's Himalayan border region. He discusses his experiences and findings during the presentation "Snow Leopards Crossing Borders: Locating Conservation Between India and China" 7 p.m. Wednesday, November 6, in Teacher Education and Technology Center Room 153.

"Snow leopards are particularly interesting, from a history and policy perspective, because of their wide-ranging habitat, stretching across the sensitive border regions of several countries — some of the most troubled landscapes in the world, from Tibet to Kashmir to Pakistan and Afghanistan, and on into central Asia," he said. "Thus, snow leopard conservation is as much about culture and politics as it is about biology."

Lewis' research is part of a larger collaborative project involving 12 historians — six focused on India and six on China — who are examining the linkages between the 20th century histories of the two nations.

As part of the project, Lewis is collaborating with Dr. Elena Songster, a specialist on the environmental history of China who has written extensively about panda conservation and who is now studying the history of snow leopard conservation and science in China.

Sponsored by the Environmental Studies Department, admission to his talk is free and the public is invited. For more information call 410-543-6030 or visit the SU website at www.salisbury.edu.