Thursday, February 13, 2014
SU Political Science Department Screens 'Inequality for All' Thursday, February 20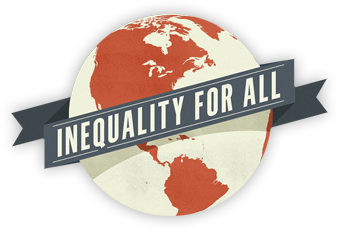 SALISBURY, MD---Salisbury University joins more than 200 other educational institutions nationwide during a simultaneous screening of the award-winning documentary Inequality for All 5 p.m. Thursday, February 20, in Teacher Education and Technology Center Room 153.

A live question-and-answer webcast with Robert Reich, former U.S. secretary of labor and film host, follows.

In the wake of the U.S. economic crisis, the widening gap between the rich and the poor has gained unprecedented public awareness. The 400 richest Americans now own more wealth than the bottom 150 million combined. Many see this disparity as a threat to democracy, according to the film.

Reich investigates the policy changes many believe have stacked the deck against a shrinking middle class and threaten an economy dependent on middle class spending. The film interweaves economic theory and Reich's explanations with real-world stories of people from across the economic spectrum. These stories help Reich – and the audience – connect the dots between the strength of the middle class and the strength of America.

The film was a Special Jury Prize winner at the Sundance Film Festival and earned the Audience Award for Best Documentary at the Traverse City Film Festival.

Sponsored by the Political Science Department, admission is free and the public is invited. For more information contact Dr. Adam Hoffman at 410-677-0103 or ahhoffman@salisbury.edu, or visit the SU website at www.salisbury.edu.