Tuesday, August 30, 2016
SU Passes Final 100 Books from Blackwell to Academic Commons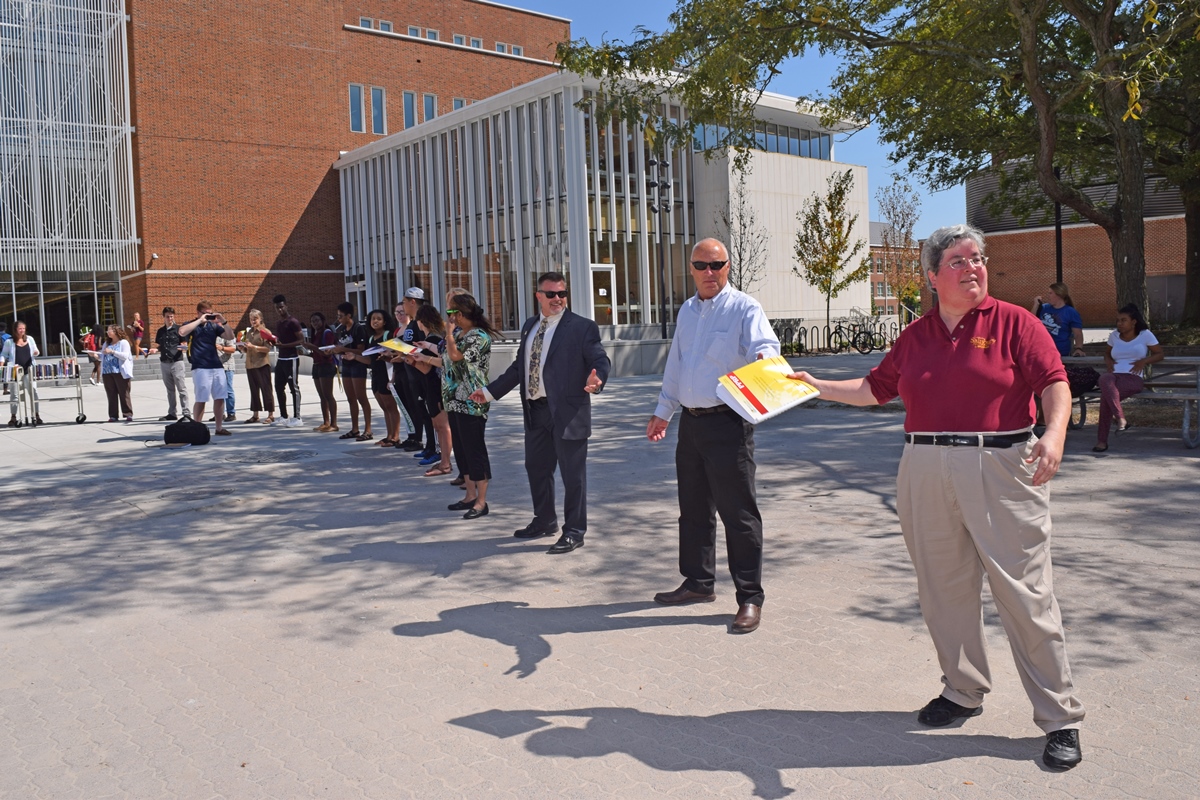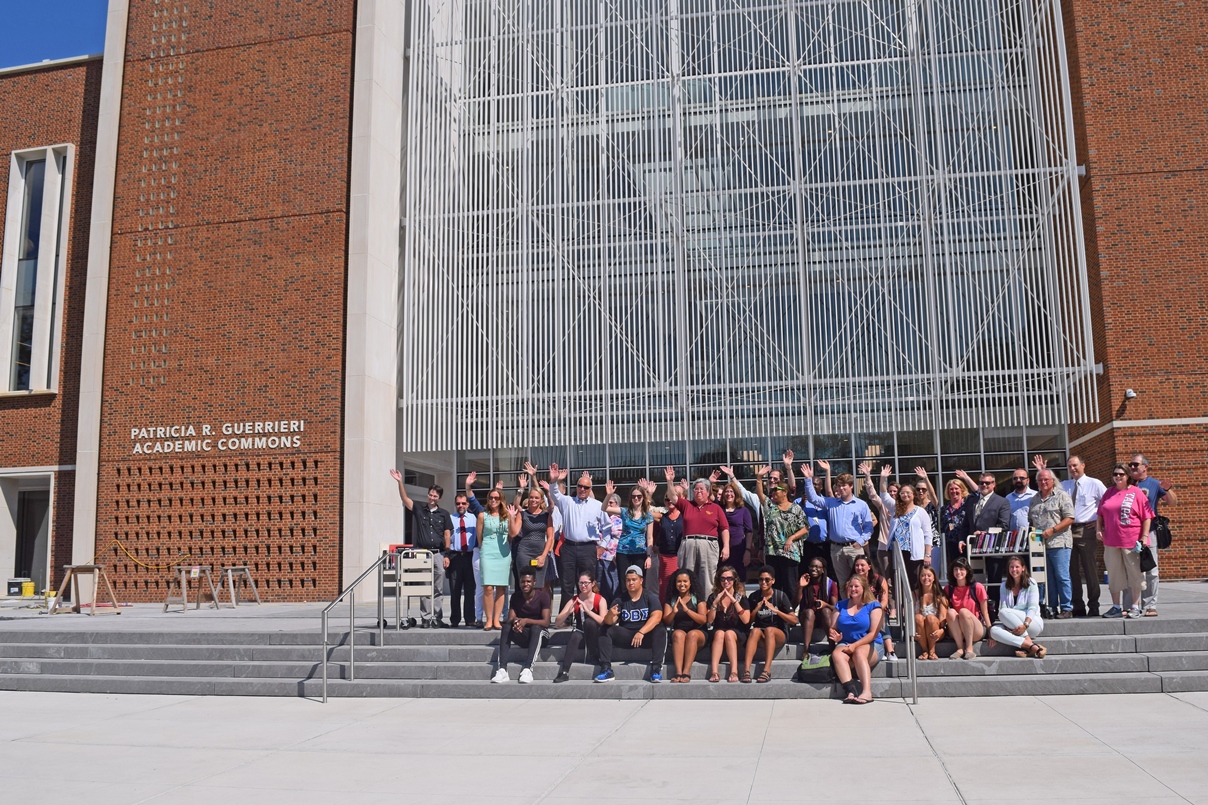 Not counting its bound periodicals, Salisbury University's library has some 260,000 books, according to Dr. Bea Hardy, dean of libraries and instructional resources.

Monday, August 29, a book brigade of some 75 students, faculty and staff, led by Hardy, moved the last 100 volumes from Blackwell Library to their new home in the Patricia R. Guerrieri Academic Commons. Randomly selected, book authors ranged from Plato to Hannah Arendt to Frantz Fanon. Topics were as varied as "your brain on music" to "soil microbiology."

Afterward, the brigade gathered together on the steps of the GAC to wave goodbye to Blackwell and say hello to the library's spectacular new home.