Monday, September 14, 2009
SU Humanities Seminar Explores 'Celebrity in America'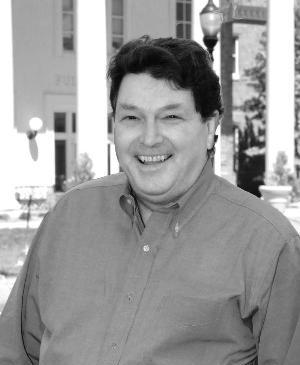 SALISBURY, MD---What do American celebrities, the Chesapeake Bay and Jane Austen have in common? All three are topics explored during Adventures in Ideas: Salisbury University's 2009-10 Humanities Seminar Series.
Alumni and community members are invited to join distinguished SU faculty members for stimulating, intellectual discussion during these one-day seminars, designed to replicate the college learning experience without papers, grades or tests. All seminars are 10 a.m. – 3 p.m. Saturdays.
Led by Don Whaley, SU associate professor emeritus of history, the first seminar is "Celebrity in America and the Distortion of our Culture and Politics" on September 26 in the Teacher Education and Technology Center, Room 179.
"A culture of celebrity shapes the behavior of Americans today," Whaley said. "Politicians, intellectuals and artists must become celebrities in order to exert genuine influence on the general public. A pleasing, distinctive personality and an attractive image are seen as vital in competing for success."
The seminar examines how and why the Horatio Alger heroes of the 19th century, who achieved success through hard work, have given way to celebrities admired for their images instead of their accomplishments. Whaley asks: What effect does this phenomenon have on art, literature, politics, child rearing and popular culture such as movies and comic books?
Other upcoming seminars are: "The Chesapeake in Word and Image" with famed environmental writer Tom Horton and photographer David Harp on January 30, and "The World and Works of Jane Austen" with Dr. Lucy Morrison of SU's English Department and Honors Program in March (date and location to be announced).
Horton and Harp, who have combined talents for three decades, use pictures and stories to explore the Chesapeake from its geologic origins to its present day status and its future. Morrison enters the world of Jane Austen, exploring 19th century England, the laws of inheritance, rituals, dances and popular screen portrayals.
"The series is designed to be an in-depth examination of important social, cultural or moral issues," Whaley said.
Sponsored by the Fulton School of Liberal Arts, the Alumni Association and the Whaley Family Foundation, the cost of each seminar is $30 or $75 for all three. Breakfast and lunch are included. For more information or to register visit http://alumni.salisbury.edu, or contact Jason Curtin, director of Alumni Relations, at 410-543-6042 or jecurtin@salisbury.edu.