Monday, February 8, 2016
SU Hosts Spanish Film Festival March 2-April 7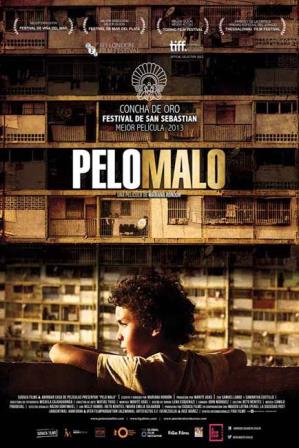 SALISBURY, MD---Salisbury University showcases contemporary trends in Latin American and Spanish cinema during its inaugural Spanish Film Festival select evenings in March and April.

Screenings begin at 7 p.m. in Fulton Hall Room 111. Films are shown in Spanish with English subtitles unless otherwise noted. Selections include:

Wednesday, March 2 – Pelo malo by Mariana Rodón. A 9-year-old boy's obsession with straightening his hair elicits a tidal wave of homophobic panic in his hard-working mother in this coming-of-age tale.

Wednesday, March 9 – Infancia clandestinae by Benjamin Ávila. Based on the director's life, the film centers on 12-year-old Juan and his family as they return to Argentina under false identities after years of exile. Because of their political activities, the family is tracked down relentlessly and the threat of capture is constant.



Thursday, March 24 – Las analfabetas by Moisés Sepúlveda. Ximena, a woman in her 50s, has learned to live on her own to keep her illiteracy a secret — until Jackeline, a young, unemployed teacher, tries to convince her to take reading classes. The two embark on an educational journey through which they discover that not knowing how to read is just one way to be illiterate.

Thursday, March 31 – Post mortem by Pablo Larrain. Mario Cornejo is going about his daily business of writing autopsy reports when the 1973 Pinochet coup d'état shakes him out of his state of apathy. This borderline-surreal black comedy shows how ordinary people sleepwalk into atrocity as victims, collaborators or both.

Thursday, April 7 – Asier eta Biok by Amaia Merino Merino. Aitor and Asier are two friends who choose very different paths, one an actor and the other imprisoned for participating with the terrorist group ETA. This story of friendship, conflict and political extremism is shown in Basque and Spanish with English subtitles.

Sponsored by Charles R. and Martha N. Fulton School Dean Maarten Pereboom, Pragda, SPAIN arts & culture, the secretary of state for culture of Spain and donors to the Modern Languages and Intercultural Studies Department fund, admission is free and the public is invited.

For more information call 410-677-5309 or visit the SU website at www.salisbury.edu.