Monday, May 2, 2016
SU Hosts 'Project 22' Screening Wednesday, May 11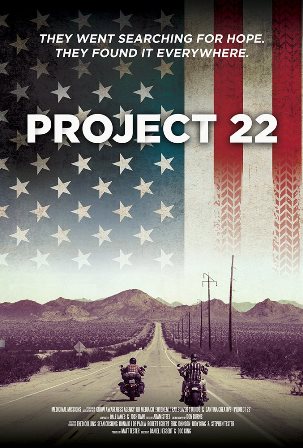 SALISBURY, MD---In 2014, combat-wounded veterans Daniel Egbert and Doc King set out on a 6,500-mile, cross-country motorcycle mission to raise awareness of the suicide rate among their peers.

The crowdfunded, 22-day ride from San Francisco to New York symbolized the 22 U.S. military veterans estimated to take their own lives every day. Along the way, they spoke with researchers, mental health clinicians, educators, combat stress experts and many veterans who had contemplated suicide.

A screening of the resulting documentary, Project 22, is scheduled 7 p.m. Wednesday, May 11, in Perdue Hall's Bennett Family Auditorium.

Medicinal Missions, the film's producer, has continued the Project 22 awareness campaign. The movie was an official selection for the 2015 G.I. Film Festival in Washington, D.C. and Fairfax, VA.

The screening is hosted by the Jesse Klump Suicide Awareness and Prevention Program, SU Student Military Veterans Association and Veteran Services in SU's Registrar's Office. Admission is free and the public is invited.

For more information call 410-543-6030 or visit the SU website at www.salisbury.edu.