Monday, November 6, 2017
SU Hosts Chinese Paper Cutting Demonstration November 7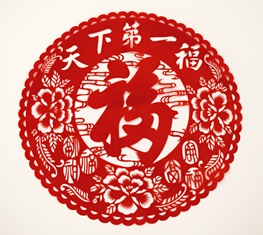 SALISBURY, MD---Paper-cutting is an art that dates back to China's second century, invented in the Eastern Han Dynasty.

Salisbury University hosts a demonstration of this ancient art 7 p.m. Tuesday, November 7, in the Great Hall of Holloway Hall. The program is part of the University's "The Best of the Best" fall cultural events series.

Paper-cuts are used to celebrate festivals, weddings and childbirth, often symbolizing luck and happiness. They have been called one of the most important types of Chinese folk art.

Sponsored by the Cultural Affairs Office; World Artists Experiences, Inc.; and China's Ministry of Culture and Ethnic Affairs, admission is free and the public is invited.

For more information call 410-543-6271 or visit the SU website at www.salisbury.edu.