Thursday, December 3, 2009
SU Holds Winter Commencement Saturday, December 19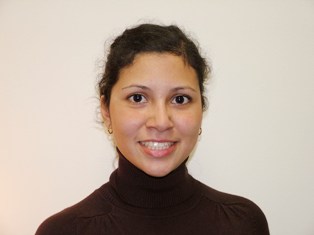 Gabriela Roncal

SALISBURY, MD---When Gabriela Roncal emigrated from her native Peru to the United States, she knew leaving friends and much of her family behind would be hard, but the rewards—especially in education—would be great.

She reaps those rewards during Salisbury University's 84th year Winter Commencement, where she delivers the commencement address. She receives her B.A. in international business, joining some 535 fellow graduates during the 2 p.m. ceremony Saturday, December 19, at the Wicomico Youth & Civic Center.

Citing current political and economic unrest, Roncal plans to ask her classmates the ultimate question: "Are we ready? Yes, we are. No matter how much time we have spent at school, the obstacles we have faced and the goals we have achieved, we have to be confident that our preparation has been enough to leave our classrooms for the real world."

Roncal came to the United States in 2006 to be with her parents, who had moved to the country three years earlier. Higher education in the U.S.—and at SU in particular—is different than its counterpart in her native Peru, she said. Faculty are more approachable here, and the education process is more guided. "Classes are like conversations" instead of one-sided lectures, she said.

Among her best experiences at SU was learning about the Franklin P. Perdue School of Business' Business, Economic and Community Outreach Network (BEACON). She now serves as BEACON's practice manager, overseeing research assistants and assisting with programs such as Bienvenidos a Delmarva, an outreach program for the peninsula's Hispanic population.

Roncal plans to enroll in SU's M.B.A. program. Ultimately, she would like to work for a multinational corporation.

She lists Drs. Kathy Wright of the Information and Decision Sciences Department and Memo Diriker of the Management and Marketing Department as two faculty who were especially helpful during her time as an undergraduate at SU. Wright initially introduced Roncal to BEACON.

Other faculty who have been inspirational to SU students are honored at Commencement, as the SU Alumni Association presents its annual Faculty Appreciation awards. This year's winners are Drs. Wayne Ackerson of the History Department, Homer Austin of the Mathematics and Computer Science Department, Nomsa Geleta of the Education Specialties Department and Robert Settle of the Management and Marketing Department.

"Each year we receive a number of outstanding nominations for these awards from our alumni," said Jason Curtin, director of alumni relations and annual giving. "With so many deserving faculty, the awards committee always has a difficult time with the selection process. The faculty honored represent the outstanding contributions to the quality education that our graduates receive, and it's nice to recognize those efforts."

Among undergraduates, 469 students receive the Bachelor of Science and Bachelor of Arts. Some 77 receive master's degrees.

Admission to Commencement is by ticket only. A reception at the Civic Center follows. For more information call 410-543-6030 or visit the SU Web site at www.salisbury.edu.