Tuesday, May 17, 2011
SU GIS Alum Helps Develop FloodMap Mobile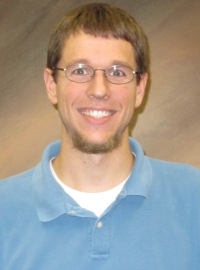 SALISBURY, MD---What do downloading music, e-mailing, tweeting and assessing flood risk data have in common? They all can be done on a smart phone.
Salisbury University alumnus Zachary Baccala '05 works with Atkins Global in Beltsville, MD, helping to develop the smart phone application FloodMap™ Mobile. The technology provides users tools to assess the flood hazards of properties in less than a minute, which helps keep businesses and families safe.
After graduating from SU, the Salisbury native was hired as a geographic information systems (GIS) analyst working on digital flood insurance rate mapping projects for the U.S. Federal Emergency Management Agency. After a few years, he got involved with the team building FloodMap™ Desktop, a flood mapping software platform.
"I helped with the design, testing, marketing and training, and managing the Help Desk," he said.
Then he was also asked to work on FloodMap™ Mobile. He has assisted with developing the design and functionality, as well as testing and marketing.
"We have versions out for Apple and Android devices, with Blackberry and Windows formats coming soon," he said.
Baccala attributes his success with Atkins Global to his dedication to and ownership of his work, traits which he learned at Salisbury. He thanks Dr. Brent Zaprowski for sparking his interest in the field: "I started as an elementary education major, but after taking his Geology 104: Earth and Space Science class, I was hooked."
Baccala ended up studying geography with concentrations in earth and atmospheric science, and environmental land use and planning. Outside of class, he was president of the Geographic Society, a Student Government Association senator and appropriations board member, and a geography tutor.
After graduation, he initially worked for the Eastern Shore Regional GIS Cooperative.
"Zack first gained experience with flood mapping and modeling at the ESRGC, which continues to create maps of potential flood depths in counties across Maryland," said Dr. Michael Scott, director. "He is a natural born leader."
Baccala appreciates the mentorship of Drs. Zaprowski, Scott and Mara Chen: "The environment in the SU geography and geosciences department encourages students to go above and beyond their perceived capabilities."