Thursday, August 20, 2009
SU Foundation Welcomes New Board Members
SALISBURY, MD---The Salisbury University Foundation, Inc. recently welcomed three new members to its board of directors: Amy Tilghman Miller of Salisbury, Bruce Rogers of Easton, and Tony Sposato of Milton, DE.
"These new board members, who happen to be SU alumni, possess a genuine affinity for our campus," said Dr. Rosemary Thomas, executive director of the SU Foundation and vice president of advancement at SU. "They bring varied interests and backgrounds to the board, and are united in their enthusiasm to serve their Alma Mater. They are dedicated to strengthening ties between the campus and the greater community."
Miller is managing director of Sperry Van Ness/Miller Commercial Real Estate and Property Management, Inc. and has more than 10 years of commercial real estate experience. She earned a B.S. in business administration and an M.B.A. from SU, and has since stayed involved with her Alma Mater.
A former member and chair of the Salisbury Symphony Orchestra advisory board, Miller also belongs to the President's Club and Public Radio Delmarva. She has supported other campus initiatives including Campaign 2012, fine arts offerings and the Golf Classic. Active in the community, Miller also serves on the Eastern Shore March of Dimes board and is involved with the Salisbury Area Chamber of Commerce. She and her husband, Brent, are the parents of two boys, Bryce and Wyatt.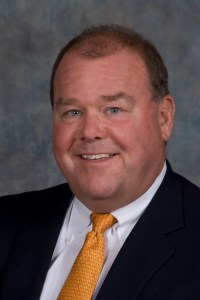 Rogers is president and chief executive officer at Sherwood of Salisbury. A longtime friend of SU, he is a member of the President's Club and has supported University programs ranging from Healthy U of Delmarva, to the Perdue School of Business, to Campaign 2012.
In the local community, he serves on the Wilmington Trust Advisory Board, and also on the Ford/Lincoln/Mercury Washington Dealer Council. In the past he has served on boards for the Community Foundation of the Eastern Shore and the Maryland Auto Trade Association.
Rogers earned his B.S. in business from Northwood Institute in Midland, MI. He and his wife, Alice, have three children, Taylor, Maggie and David.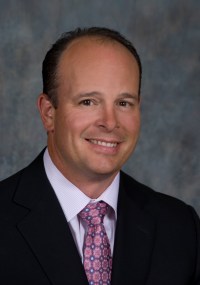 Sposato is owner and president of Sposato Landscape Company, Inc., which provides services including landscape management, pest and nutrient management, landscape architecture, and irrigation installation. While at SU, he was a member of the football and lacrosse teams, and over the years he has continued to support the SU Athletics Department and the Varsity Club.
Sposato earned a B.S. in liberal studies at SU, and his wife, Karen, earned a B.S. in elementary education and was a member of SU's cheerleading squad and swim team. They have three children, Brooke, Frederick and Michael.
The SU Foundation was created in 1973 to accumulate funds by gift and investment and to foster, encourage and enrich the activities, educational programs, athletics and scholarships of SU. For more information call 410-543-6030 or visit the SU Web site at www.salisbury.edu.