Monday, November 26, 2012
SU Community Volunteers for the Holidays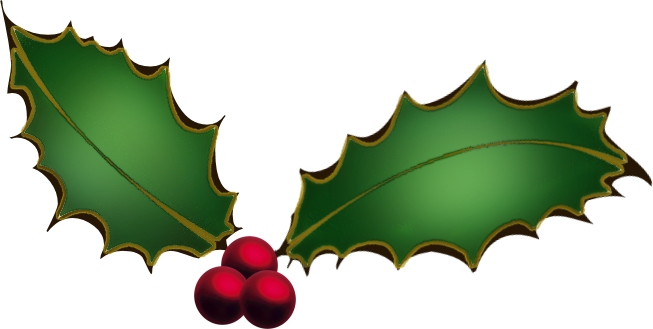 SALISBURY, MD---Salisbury University students, faculty and staff have prepared for the holidays with projects that benefit the whole community. The following is a sampling:

WALK AT LUNCH: The Salisbury University Foundation, Inc. and its staff recently supported the Wicomico Executive Fitness Council's holiday-themed Walk at Lunch event. A donation of time, resources and manpower helped the council feed 130 participants, who also enjoyed "Twelve Days of Wellness" and a visit from Santa. In addition, a Maryland Food Bank drive collected 98 pounds of food to help provide a hot meal for over 70 children.

ANIMAL SUPPLY DRIVE: Blackwell Library reminded the community that people are not the only beings who are homeless and hungry during its annual "Be a Hero for Homeless Animals" supply drive to benefit animal shelters in Dorchester and Somerset counties.

HOLIDAY PJS: SU's Richard A. Henson School of Science and Technology collected new pajamas (size infant to 16) for homeless and needy children in Wicomico County.

TOYS FOR TOTS: Participants in the SU Intramural Office's 30th annual Turkey Trot 5K Fun Run and Holiday Basketball Tournament were asked to bring in a toy or make a $5 donation to Toys For Tots. The Perdue School and Ward Museum of Wildfowl Art also are collecting items for Toys For Tots. The Ward Museum offers free admission for anyone bringing in a new, unwrapped toy through Saturday, December 15.

GIS GIVING: Members of SU's Eastern Shore Regional GIS Cooperative collected gently used coats, new toys and non-perishable foods through early December to assist families in need.

RINGING THE BELLS: Students, faculty and staff from SU's Franklin P. Perdue School of Business rang bells for The Salvation Army's annual Kettle Campaign at the Centre at Salisbury. The Salisbury Pops, conducted by Lee Knier of SU's Department of Music, also provided a donation kettle during its annual holiday concert. Contributions provide Christmas dinners, clothing, and toys for families in need.

CHILDREN'S SHOPPING TOUR: Members of Pi Gamma Mu, Phi Mu and other campus organizations chaperoned children in need while they purchased gifts for loved ones and themselves during the Salisbury Jaycees' annual Children's Christmas Shopping Tour. SU students also volunteered for the Jaycees' 66th annual Salisbury Christmas Parade.

FILL THE SQUARE: SU's Student Government Association invited members of the campus and community to donate canned and non-perishable food during its "Fill the Square" event in Red Square. Items gathered benefit Hope and Life Outreach (HALO) Ministries and the Joseph House shelter.

GIVE BACK TO THE WORLD: Students in Dr. Brian Horikami's Intercultural Communications class, members of the Asian and Pacific Islander Club and other student organizations provided information and suggestions for assisting international charities during their "Give Back to the World" campaign. Charities represented include Hope of Life Mission (Guatemala), Akilah Institute for Women (Rwanda), Not For Sale (fighting human trafficking, Romania), Uday Foundation (India), Outreach International and the World Food Program.

THANKSGIVING BASKETS: Communication arts students in Dr. Chrys Egan and Melany Trenary's classes donated baskets with canned goods and small toys to local families in need this Thanksgiving.

BLESS OUR CHILDREN: Proceeds from the SU Dance Company's annual Fall Showcase benefited WBOC-TV's Bless Our Children holiday campaign.

SEMESTER OF GIVING: Students in Paula Morris' promotions classes have spent the semester organizing and hosting fundraisers for area non-profit organizations, including Salisbury Horizons, the Prince Street Elementary School Step Program and the Semper Fi Fund. In all, they raised more than $3,800 and helped the non-profits gain food, equipment and awareness.

OPERATION WE CARE: Members of the SU chapter of the Alpha Phi Omega service fraternity collected items for Operation We Care, which sends care packages to U.S. military personnel serving overseas. The fraternity also raised more than $680 to help offset postage costs.

HURRICANE RELIEF: SU's Social Work Department spent part of November collecting food, clothing and other items for victims of Hurricane Sandy in Crisfield, MD, one of the hardest-hit areas on the Eastern Shore. Connor Cooney, a Franklin P. Perdue School of Business student and member of SU's Military Veterans Association, saw much of the Mid-Atlantic devastation first-hand, providing humanitarian aid to the New Jersey-New York corridor as a member of the U.S. Air Force Reserve. Some 50 SU GIS students, under the direction of Dr. Art Lembo, helped assess images of hurricane damage in that area, as well as Connecticut, to help speed government cleanup and recovery efforts.

For information on these and other holiday philanthropic programs at SU call 410-543-6030. For updates, visit the SU Web site at www.salisbury.edu.