Wednesday, September 19, 2007
Preservation Hall Jazz Band Performs at SU October 10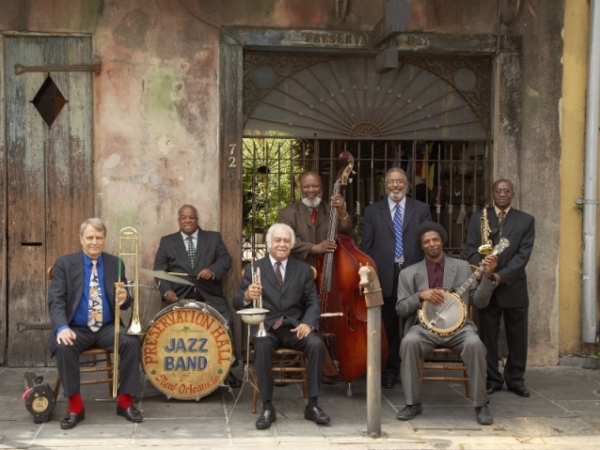 SALISBURY, MD---"Preservation Hall, now that's where you'll find all the greats," jazz musician Louis Armstrong once said.
The Preservation Hall Jazz Band brings the music of this famed New Orleans institution to Salisbury University 7 p.m. Wednesday, October 10, in Holloway Hall Auditorium. The performance celebrates jazz as part of SU's "African American Cultural Celebration" events series.
Tickets for students, faculty and staff are available at the Information Desk in Guerrieri University Center. Tickets are available to the public beginning Monday, October 1. There is a limit of two tickets per person.
Straight from the heart of New Orleans' French Quarter, the band derives its name from the venerable music venue, Preservation Hall. Since 1963, it has been touring worldwide, celebrating the American art form of jazz that was born in New Orleans.
Many of its charter members performed with Louis Armstrong and other jazz pioneers including Buddy Bolden, Jelly Roll Morton and Bunk Johnson. Whether performing at Carnegie Hall or for British royalty, the band's music embodies a joyful, timeless spirit.
The band's home, Preservation Hall, is an intimate venue with a weathered exterior untouched over its history. The concept of Preservation Hall grew out of jam sessions held in the building when it was an art gallery. Today, there are no drinks or air conditioning inside; it is strictly a pure music experience.
Past Preservation Hall Jazz Band leaders have included brothers Willie and Percy Humphrey, husband and wife Billie and De De Pierce, and famed pianist Sweet Emma Barrett.
The band performing at SU features trumpeter and vocalist John Brunious, drummer Joe Lastie, Jr., trombonist Freddie Lonzo, and pianist Rickie Monie, along with Darryl Adams on the alto sax; Walter Payton on bass and vocals; and Carl LeBlanc on the banjo and vocals.
The concert is complemented by the six-part film series Looking at Jazz, which documents its history in the context of social, political and cultural issues of the 20th century. It begins September 26 and all films are 7 p.m. on selected Wednesdays.
Sponsored by the Office of Cultural Affairs, the performance and the film series are free and the public is invited. For more information call 410-677-4685 or visit the SU web site at www.salisbury.edu.