Thursday, March 7, 2013
Mitzi Perdue Keynotes SU's Women's History Month Celebration Mar. 11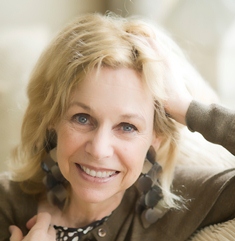 SALISBURY, MD---Mitzi Perdue keynotes Salisbury University's 2013 Women's History Month celebration, "Women in Power," 7 p.m. Monday, March 11, in Perdue Hall's Bennett Family Auditorium.
Her talk was rescheduled from Wednesday, March 6, due to inclement weather.
Perdue made her first big media deal as a teenager. While her parents were out, she signed papers allowing the exterior of their Boston home to be used in a scene for the Disney movie The Parent Trap. The experience also included a role as an extra in the film, for which she was paid $10. It was her first time in front of a camera.
More than 50 years later, she has stood before many cameras and microphones, and logged countless hours on word processors and computers. As a result, she has become a celebrated writer, humanitarian, businesswoman, broadcaster, programmer, software developer, and designer of hand-carved and painted eggs.
Shaped by her parents' values and work ethic, including her father's efforts to promote racial equality and his strong belief in fair treatment, the Harvard University graduate has dedicated her life to civic causes. An entrepreneur who bought and managed rice farms and vineyards in northern California, she is a past president of the 35,000-member American Agri-Women organization and was a U.S. delegate to the United Nations Conference on Women in Nairobi. Locally, she established a 10-year initiative to encourage healthier lifestyles on the Delmarva Peninsula.
A prolific writer, she has penned more than 1,100 newspaper and magazine articles, and produced and hosted more than 400 episodes of the half-hour interview show, Mitzi's Country Magazine, on KXTV in Sacramento, CA. In addition, she hosted and produced more than 300 editions of the syndicated program Mitzi's Country Comments and hosted a weekly national radio series, Tips from the Farmer to You.
Her books include the autobiography I Didn't Bargain for This!, The I Want to EggScape Book, A Quick Guide to Successful Media Appearances, six cookbooks and a biography of her husband, the late Frank Perdue. She also was an environmental and philanthropy columnist for 22 years, syndicated to more than 400 newspapers nationwide by Capitol News and Scripps Howard.
Sponsored by the Women's History Month Committee, admission is free; however, donations are accepted. The public is invited. For more information call 410-543-6030 or visit the SU Web site at www.salisbury.edu.