Friday, March 7, 2008
'Maryland's Top 100 Women' Includes Four SU Honorees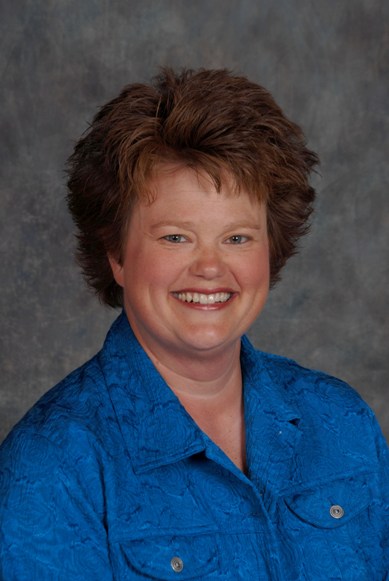 SALISBURY, MD---March is National Women's History Month and Salisbury University women are making history.
For the first time, four members of the University community are among Maryland's Top 100 Women for 2008: Dr. Rosemary Thomas, vice president of University Advancement and executive director of the SU Foundation; Marie Cavallaro, senior faculty in the SU Art Department; Paula Morris, who teaches in the SU Marketing Department; and Stephanie Willey, a founding member of SU's Town-Gown Council.
The award, bestowed by The Daily Record, a business-based newspaper in Baltimore, recognizes the outstanding achievements of professional women who reside or work in Maryland. This is the 13th year the award has been given. SU President Janet Dudley-Eshbach, was selected in 2007 and 2005.
Thomas, who arrived at SU in 2003, is recognized as an outstanding advocate for SU and the Eastern Shore of Maryland.
"A trusted member of my Executive Staff, I have found Dr. Thomas' counsel and insight unmatched and often seek her advice in the daily operation of this growing University," wrote Dudley-Eshbach in the nomination letter. "Truly, Dr. Thomas' efforts are instrumental in SU living up to its moniker 'A Maryland University of National Distinction.'"
Under Thomas' leadership, the SU Capital Campaign has reached 80 percent of its goal in only two years, raising funds to achieve needed capital improvements and to provide scholarships to deserving students. With her vision, the Sea Gull Century, a nationally recognized bike ride, and Fun Day, a community family festival, have brought thousands of participants to campus, cementing SU's ties to the community and the region.
Thomas brings her expertise and unique perspective to every aspect of University life from athletic fund raising to strategic planning initiatives. Providing inspiration and leadership, she oversees University Advancement as well as a Foundation with assets of some $44 million. She has earned an outstanding reputation for her team building skills. She also serves on advisory boards for Public Radio Delmarva and the Salisbury Symphony Orchestra.
Holding a firm belief that public service is not an option but a responsibility, Thomas is active with community, state and national clubs and organizations. They include the American Cancer Society and its Relay For Life, General Federation of Women's Clubs, and the American Legion Auxiliary's Rhododendron Girls State as well as Girls Nation. She previously worked with the United Way, Quota International, Kiwanis and Toastmasters.
Cavallaro is honored for her work as co-founder of the Cavallaro Cleary Visual Arts Foundation (CCART) in Salisbury. During the past nine years, CCART has raised some $40,000 for 45 Eastern Shore high school students who are pursuing art in college, through contributions from local community arts supporters and through its annual holiday arts and crafts sale which has become a Delmarva Peninsula tradition.
An acclaimed visual artist, Cavallaro has used her talent, experience and energy to inspire new generations of artists at SU for nearly 35 years. A winner of the 2007 Salisbury Wicomico Arts Council Arts Appreciation Award, she is a Fulbright scholar and a University System of Maryland Regents Award winner for Excellence in Public Service. She founded the SU Art Department Scholarship Fund for freshmen and transfer students, which has generated nearly $50,000. She also has inspired even younger artists by introducing them to the potter's wheel at SU's annual Fun Day.
Paula Morris, an 11-year veteran of SU's Perdue School of Business, is recognized for her work with Kids of Honor, Inc., a non-profit organization she founded in 2001 after discovering that one-third of America's youth do not graduate from high school. Through Kids of Honor, Morris has helped unite businesses, schools and a broad range of social services to enrich the lives of local youth. The organization partners with youth programs to empower young people to graduate from high school.
A 2006 National Points of Light Award recipient, Morris is youth coordinator for the All American City Committee, advisor to the Youth Leadership Academy and a volunteer for the Maryland Roundtable Achievement Counts program. In the local community, she serves on the boards of directors for Salisbury's Promise, the Wicomico Mentoring Project and Sister Cities.
SU alumna Stephanie Willey ('82) is the only "media" honoree to make the list, recognized for her work as a local sales manager for Comcast Spotlight. Actively involved in the community, Willey is a driving force behind the University's Town-Gown Council, partnering with local residents, the campus community and city and county government to foster relationships and establish such initiatives as the fall "Welcome Back" program for college students.
A mentor to local students for the past 12 years, Willey serves on advisory boards for the Wicomico Mentoring Project and Wicomico County Tourism. In addition, she was a champion of the "Women Build" project sponsored by Habitat for Humanity of Wicomico County and Lowe's.
In addition, SU counts at least one more alumna among the list: Class of 1985 graduate Jeanne Yeager.
The Daily Record created Maryland's Top 100 Women to recognize professional success, community leadership and other contributions being made by women throughout the state to better communities. It also recognizes those who play an active role in mentoring younger generations.
This year's recipients will be honored at an awards ceremony on May 12 at Meyerhoff Symphony Hall in Baltimore. For more information call 410-543-6030 or visit the SU Web site at www.salisbury.edu.