Wednesday, September 16, 2015
Juli and Alex Dixon are Fall's Riall Lecturers at SU Tuesday, October 13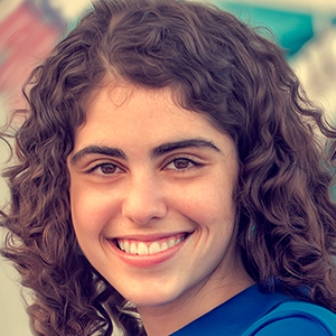 SALISBURY, MD---Learning comes in many forms. Just ask Juli and Alex Dixon.

While undergoing brain surgery in 2008 at age 12, Alex suffered a debilitating stroke that left her partially paralyzed and with severe speech impairment. Her family, including her mother, Juli, a noted mathematics education professor at the University of Central Florida, rallied around her during her inspiring recovery. Today, she attends high school in Orlando.

The Dixons are the next speakers in Salisbury University's E. Pauline Riall Lecture Series in Education. Their presentation is 7:30 p.m. Tuesday, October 13, in Holloway Hall Auditorium.

Featuring videos from several stages of her recovery, their presentation chronicles Alex's remarkable progress. Following the talk, they sign copies of Alex's biography, A Stroke of Luck: A Girl's Second Chance at Life, written by her sister Jessica.

"Sometimes people have things going on in their lives," said Alex. "Sometimes people feel pain, suffering and sorrow. And sometimes people just want to give up. But even if you are getting worse, you can never give up. I felt all of those feelings.



"Sometimes I felt like just giving up myself, but if I gave up, I never would have become what I am today and I never would have succeeded. I learned that you can never give up. I learned that working hard pays off. And I learned that you have to laugh a little."

The E. Pauline Riall Lecture Series is named in honor of its founder, teacher and later principal at SU's Campus School from 1929-1969. Upon her death in the late 1980s, she left a bequest providing funding for the lecture series, scholarships and an award given annually to an outstanding graduating elementary or early childhood education major.

Sponsored by the Samuel W. and Marilyn C. Seidel School of Education and Professional Studies, admission is free and the public is invited. Space is limited.

For more information call 410-543-6509 or visit the Riall Lecture Series website at www.salisbury.edu/educationspecialties/riall_lecture.html.