Tuesday, February 26, 2008
Finucane Speaks on 'End of Life' Issues Tuesday, March 11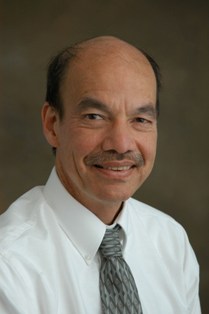 SALISBURY, MD---Dealing with end-of-life issues can be difficult. A little knowledge, however, can make all the difference.
That's the message of Dr. Thomas Finucane, professor at The Johns Hopkins University School of Medicine. Finucane speaks on "Life-Sustaining Treatment at the End of Life" 7 p.m. Tuesday, March 11, in the Worcester Room of the Commons at Salisbury University.
"We are thrilled to have such a distinguished medical expert as Dr. Finucane come to the SU campus to share his knowledge," said Dr. Fran Kane, co-director of SU's Institute for Public Affairs and Civic Engagement (PACE). "This issue should be of particular interest to health science students and also to the general community. So many of us have faced or will face these difficult life-and-death decisions."
Finucane has lectured throughout the United States and abroad on topics relating to geriatric care and medical ethics and is widely published in medical journal and magazines. He is co-director of the annual Johns Hopkins School of Medicine Geriatrics Symposium and has won numerous teaching awards. He has served as the commissioner of the American Bar Association Commission on Legal Problems of the Elderly, as well as the American Geriatrics Society Ethics Committee.
Co-sponsored by PACE, the SU Nursing Department and the Johns Hopkins Geriatric Education Center Consortium, admission is free and the public is invited. Continuing education credits are available for registered nurses and social workers.
For more information call 410-677-5045 or 410-543-6403, or visit the SU Web site at www.salisbury.edu.