Monday, May 2, 2016
Environmental Studies Students Engage in 'Power Dialog' in Annapolis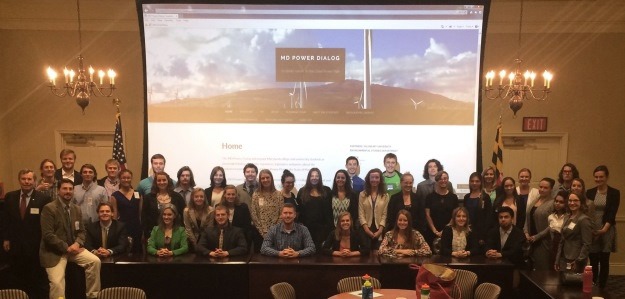 SALISBURY, MD---What is the future of energy for the state and the nation?

That's the question environmental studies students from Salisbury University and St. Mary's College of Maryland (SMCM) recently asked during an inaugural Power Dialog in Annapolis. The event was part of a national day of conversation, sponsored by the Bard Center for Environmental Policy, on the federal Clean Power Plan and the direction of energy policy.



The students explored ideas emerging in Maryland and around the country, discussing topics with state regulators and legislators.

"The Clean Power Plan is an ambitious attempt to change the nature of energy production to make the U.S. more sustainable – and the Power Dialog added thousands of student voices from across the nation to the discussion," said Dr. Sarah Surak of SU's Environmental Studies and Political Science departments. She coordinated the Annapolis event along with her SMCM colleague, Dr. Barry Ross Muchnick.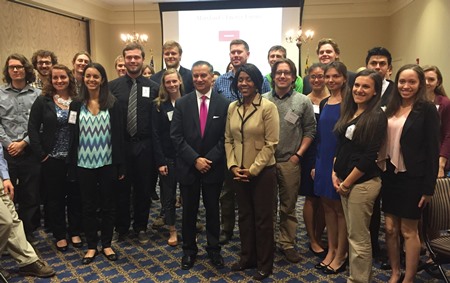 The students met with Luke Wisniewski, chief of the Climate Change, Air and Radiation Management Administration for the Maryland Department of the Environment, and Leigh Williams, director of the Maryland Energy Administration. They heard a keynote address by the president of the Rachel Carson Council and participated in an interactive political theater workshop.

They also heard a surprise announcement by Maryland Delegate Kumar Barve, Environment and Transportation Committee chair, about the passage of the Greenhouse Gas Emissions Reduction Act, which requires Maryland to reduce statewide gas emissions by 40 percent by 2030.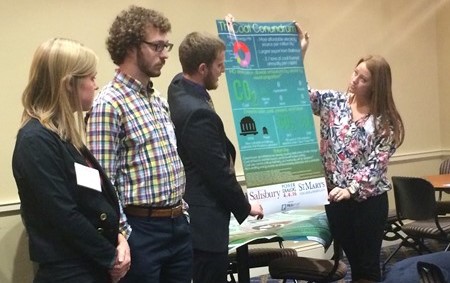 The students also presented research during a poster session attended by legislators and local organizations. In addition to clean power, topics included climate change, emissions trading, environmental justice, wildlife and ecosystem integrity, public health and community involvement. To view their infographics, visit mdpowerdialog.wordpress.com.

For more information, call 410-543-6030 or visit the SU website at www.salisbury.edu.