Wednesday, September 13, 2017
Dr. Diana Wagner Continues Feature Fridays Series October 13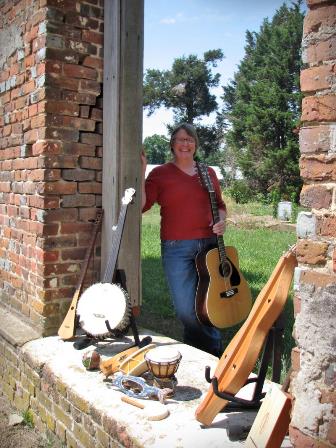 SALISBURY, MD---Salisbury University's fall Feature Fridays downtown Salisbury lecture and performance series continues October 13 with a concert by Dr. Diana Wagner of SU's Education Leadership and Graduate Studies Department.
All presentations in the series are held from 6-7 p.m. at The Brick Room, 116 N. Division St.
As a multi-instrumentalist and collector of folk and blues music, Wagner takes listeners on a wide-ranging, interactive musical journey.
Whether singing Civil War songs, bluegrass foot-tappers, Irish love ballads or indie folk from contemporary artists, Wagner is committed to telling the personal stories and sharing the histories of the people who originated and have preserved this music. In addition to her live performances, she hosts Chesapeake Folk, a weekly folk and blues radio show at on WBYC 107.3 FM in Crisfield, MD.
Other upcoming performances in the Feature Fridays series include:
• November 10 – Guitarist Danielle Cumming and tenor John Wesley Wright of the Music, Theatre and Dance Department; and
• December 8 – "Holiday Favorites Sing-Along" with Dr. William Folger of the Music, Theatre and Dance Department.
Sponsored by the Whaley Family Foundation and SU's Center for Extended and Lifelong Learning (CELL), admission is free and the public is invited (must be 21 to enter). Charges apply for food and drinks.
For more information call 410-546-6090 or visit the CELL website at www.salisbury.edu/cell.