Monday, September 28, 2015
Dierenfield is Enlightened Perspectives Lecture Series Speaker at SU Thursday, October 22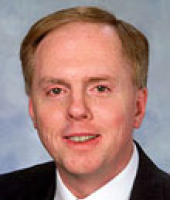 SALISBURY, MD---Rosa Parks. The Rev. Dr. Martin Luther King Jr. Sit-ins. Selma, AL. The Student Nonviolent Coordinating Committee.

This is the imagery of the modern civil rights movement. Author and educator Dr. Bruce Dierenfield, director of Canisius College's All-College Honors Program, takes a fresh look at the movement and its role in transforming America as this year's Enlightened Perspectives Lecture Series speaker at Salisbury University.

His presentation, "10 Myths of the Civil Rights Movement," is 7 p.m. Thursday, October 22, in the Wicomico Room of the Guerrieri University Center.

Dierenfield is the author of several books, including The Civil Rights Movement, A History of African-American Leadership (with John White), Keeper of the Rules: Congressman Howard W. Smith of Virginia, and the prize-winning The Battle Over School Prayer: How Engel v. Vitale Changed America.

He also has published several book chapters, as well as articles in journals including Religion & Education, the Journal of Supreme Court History and the Journal of Policy History.

Among his honors are Canisius' Dr. Martin Luther King Jr. Faculty Award, the David J. Langum Sr. Book Prize in American Legal History and the Alpha Sigma Nu Jesuit Book Award for Professional Studies. For six years, he served as the Peter Canisius Distinguished Teaching Professor.

Dierenfield is a member of the NAACP, Phi Beta Kappa, American Historical Association, and Organization of American Historians, for which he was a distinguished lecturer. He has taught in Germany on a Fulbright and in China at the Hopkins-Nanjing Center.

Sponsored by the Multicultural Student Services Office, Bellavance Honors Society and History Department, admission to his talk is free and the public is invited. For more information call 410-543-6030 or visit the SU website at www.salisbury.edu.