Wednesday, April 5, 2017
'Decolonizing Hip Hop: How Hip Hop Is Changing Indigenous North America' Presentation May 2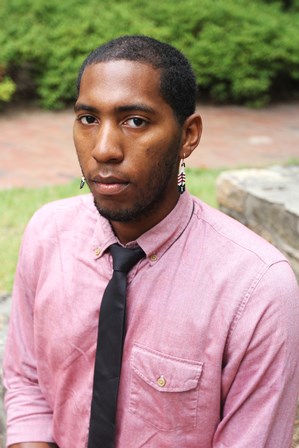 SALISBURY, MD---Dr. Kyle Mays, postdoctoral fellow in the University of North Carolina at Chapel Hill's History Department, is the next speaker in Salisbury University's Thomas E. Bellavance Honors Program Lecture Series.

His presentation, "Decolonizing Hip Hop: How Hip Hop Is Changing Indigenous North America," is 7 p.m. Tuesday, May 2, in Conway Hall Room 152.

A transdisciplinary scholar of U.S. history, critical ethnic studies, Afro-indigenous studies and indigenous popular culture, Mays is the author of two forthcoming books: Hip Hop Beats, Indigenous Rhymes: Modernity and Hip Hop in Indigenous North America (SUNY Press, 2018), Indigenous Detroit: Indigeneity, Race, Gender and the Making of a Modern American City (under contract with the University of Washington Press).

He also is co-editor of the upcoming anthology Decolonizing Hip Hop: Blackness and Indigeneity in Hip Hop Culture (under contract with Sense Publishers).



In addition, Mays writes regularly for public venues, including the Indian Country Today Media Network, Native Appropriations; Decolonization: Indigeneity, Education and Society; and The Native Ninety Percent.

Sponsored by SU's Honors College, admission to his talk is free and the public is invited. For more information call 410-677-6556 or visit the SU Honors College website at www.salisbury.edu/honors.