Thursday, April 5, 2012
David First Performance at SU Combines Live Music, Video Mixing Thursday, April 12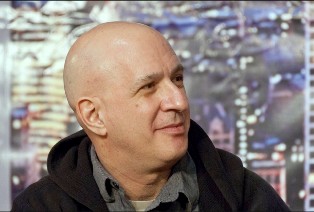 SALISBURY, MD---Live music joins live video mixing at Salisbury University as guitarist David First performs 3:30 p.m. Thursday, April 12, in Teacher Education and Technology Center Room 306.
New media artists Preston Poe and David Gladden, both of SU's Art Department, mix videos to add a visual component to the performance.
First has performed at Carnegie Hall with renowned avant jazz pianist Cecil Taylor, served as an "after hours" artist-in-residence at Princeton University and led a Mummers string band in Philadelphia parades. The band Sonic Youth has called his music "a big influence."
His recordings have been released on everything from vinyl 45s in the early 1980s to, more recently, a CD compilation set. First has performed at venues nationwide, including Central Park Summerstage, CBGB's and SXSW.
The New York Times says his music "spontaneously replicates the soundscapes of Gyorgy Ligeti and Giacinto Scelsi in a startling new electric-guitar context." Time Out New York calls him a "guitarist with a flair for melody and a neat way of intertwining themes and stories." The Village Voice compares him to "a bizarre cross between Hendrix and La Monte Young."
Admission to his SU performance is free and the public is invited. For more information call 410-543-6030 or visit the SU Web site at www.salisbury.edu.