Tuesday, April 24, 2007
Clay Honored at Annual Governor's Volunteer Service Awards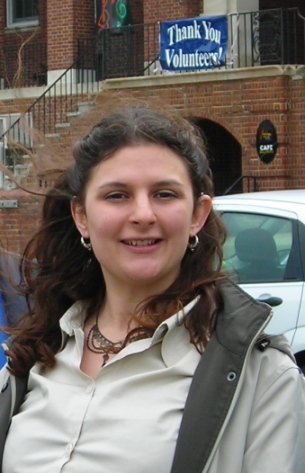 SALISBURY, MD---Salisbury University AmeriCorps member Rose Clay was recently honored at the 24th Annual Governor's Volunteer Service Awards for her work with the Ward Museum through ShoreCorps/PALS.
The only recipient from the Eastern Shore, she was selected from among some 220 nominees for the service awards. Thirty-four other individuals and organizations were also recognized.
"Rose's positive attitude and willingness to serve have made her a terrific AmeriCorps member," said Erin Dean, program coordinator. Clay has been working with the Ward Museum's Education Department since last fall.
Highlights of her involvement have included creating an "Earth Day is Everyday" program to teach Chipman Elementary School students about caring for Earth. It featured a trash decomposition timeline, a relay race to sort recyclable materials and the story Who Polluted the Chesapeake Bay? She also coordinated the museum's youth art exhibit, organizing more than 200 entries from around the Eastern Shore, creating displays and planning a reception.
As a volunteer, Clay also presented an insect program to 120 first graders and has planned weekly stories and crafts for kids in the STARS after-school program.
In addition to Clay's tireless work at the Ward Museum, Dean said the passionate volunteer also assisted the Maryland Coastal Bays Osprey Spring Triathlon, the Salvation Army's Bicycle Rodeo and service projects with the Salisbury Zoo and the Salisbury School. Before joining ShoreCorps/PALS, she worked with the Maryland Conservation Corps on Assateague Island.
Also nominated for the Governor's awards were two other members of SU's ShoreCorps/PALS: Maria Jensen, of Holly Community, Inc., and Robert Tessier, of the Talbot County Department of Social Services.
AmeriCorps members with ShoreCorps/PALS serve one year of full-time (1,700 hours) or part-time (900 hours) community service focused on youth academic assistance, mentoring or volunteer management.
For more information call 410-543-6030 or visit the SU Web site at www.salisbury.edu.