Thursday, November 3, 2011
'Civil War in Your Attic' Offers Opportunity to Preserve History at Nabb Research Center Saturday, November 12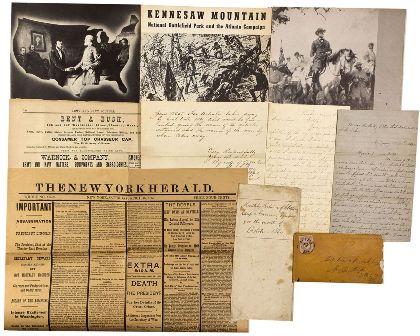 SALISBURY, MD---The Civil War was fought between the North and South. Today, Civil War relics are facing a much different fight — against time.

The Maryland History and Culture Collaborative seeks to preserve information contained in original Civil War documents by scanning them into a central archive.

Representatives are on hand to examine and scan documents from local collectors and genealogists during "The Civil War in Your Attic: Preserving the Legacy of Maryland and the Civil War" Saturday, November 12, at Salisbury University's Edward H. Nabb Research Center for Delmarva History and Culture, 190 Wayne St.

Scanning will take place by appointment only. Appointments will be between 10 a.m. and 5 p.m. that day. Items, including original photographs, company rosters, army notices of death and others, must be owned by the individual presenting the materials for digitization. Copies and items subject to U.S. copyright law may not be submitted.

Materials scanned will be included on the Maryland Digital Cultural Heritage Web site at www.mdch.org.

To schedule an appointment call 410-543-6312. For more information visit the Nabb Research Center Web site at http://nabbhistory.salisbury.edu.