Wednesday, August 20, 2014
Bratislava Boys Choir Performs at SU Tuesday, September 16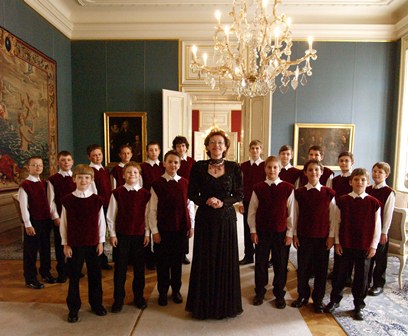 SALISBURY, MD---Eastern European musical traditions come to Salisbury University this fall, as the Bratislava Boys Choir performs 7 p.m. Tuesday, September 16, in Holloway Hall Auditorium.

Representing the capital city of the Republic of Slovakia, the 35-member choir is part of a private music school. Its repertoire is comprised of a wide selection of sacred and profane works, including Gregorian chants, Renaissance music, concert masses, folk song arrangements and works by contemporary composers.

The choir has placed first in international competitions in the United States and Russia, and participated in professional festivals throughout Europe. Its accolades include the Gold Medal of the President of the Slovak Republic.

In connection with the concert, SU Dining Services presents an eastern European dinner as part of its International Dinner Series from 4:30-7:30 in the Commons. The menu includes Estonian sauerkraut with pork and barley, stuffed cabbage, pierogies with caramelized onions, vegetarian potato-mushroom goulash, ghivetch (Russian summer vegetable stew), cauliflower paprikash, rye and pumpernickel bread, pashka (Russian cheesecake) and apple cake. Cost is $12, $7.28 for children 5 and under.

Sponsored by the Cultural Affairs Office and World Artists Experiences, Inc., with financial support from the Ministry of Culture of the Slovak Republic, admission to the concert is free and the public is invited.

For more information call 410-543-6271 or visit the SU website at www.salisbury.edu.