Friday, October 5, 2012
ASCLS Past President Joins SU Medical Laboratory Sciences Faculty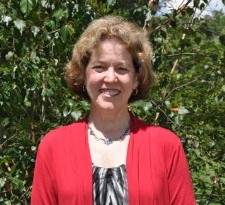 SALISBURY, MD---Dr. Catherine Otto believes professionalism is the most important skill to teach students.
As Salisbury University's newest medical laboratory sciences professor, she is an excellent role model. In 2011-12, Otto served as president of the American Society for Clinical Laboratory Science, a national organization that she first joined as an undergraduate student three decades ago.
"Being a member has given me the opportunity to meet people from across the country, learn new skills and see that the world is a bigger place than just the clinical laboratory," Otto said. From serving on committees and task forces to delivering state legislative testimony and nationwide workshops, she has gained valuable experience and career leads.
Otto plans to encourage students to get involved with organizations for their areas of interest, or in an MLS club she hopes to start on campus. Part of SU's Health Sciences Department, she is teaching classes on lab safety, principles of MLS and transfusion. Future offerings include hematology and laboratory management.
"We could not be more pleased that Dr. Otto has joined our faculty," said Dr. Diane Davis, MLS program director. "I have received envious emails from colleagues at other MLS programs offering congratulations for hiring such a prominent person in our profession. SU students will benefit greatly from her talents and abilities in and out of the classroom."
Otto said she was drawn to SU because of its people and high-quality program: "I see many of the same values as mine, professionally, educationally and pedagogically."
Otto earned a Ph.D. in Health Policy from Northeastern University. From the lab perspective, she has published articles and book chapters on patient safety, obesity, screenings for women, hospitals and health care reform.
Previously, Otto taught in two other medical laboratory science programs in Oregon and at the University of North Carolina at Chapel Hill. She also was a lab supervisor and medical technologist in Kaiser Permanente facilities.
For more information, call 410-543-6030 or visit the SU Web site at www.salisbury.edu.