Wednesday, June 7, 2017
Two SU ROTC Cadets Commissioned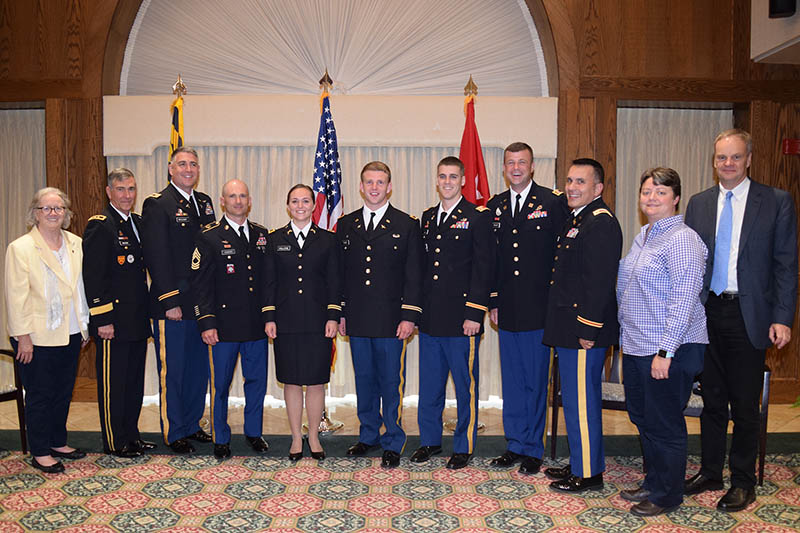 SALISBURY, MD---Two cadets from Salisbury University's Army Reserve Officer Training Corps (ROTC) program recently were commissioned as second lieutenants upon graduation.

Jacob G. Fazio of Fredrick, MD, earned his B.A. in conflict analysis and dispute resolution and is branched aviation. Rachel A. Vallone of Mt. Airy, MD, earned her B.S. in exercise science and is branched military police.

Major General Francis G. Mahon commissioned the two SU students. He retired from the U.S. Army after 34 years of service and is an independent consultant in the aerospace and defense arena.

Pictured, from left, are Provost Diane Allen, Major General Francis G. Mahon, Major Sean McCleary, Master Sergeant Matthew Howard, 2LT Rachael Vallone, 2LT Jacob Fazio, Captain Philip Dowd, Captain Mac Howard, Noel Milian, Interim Seidel Dean Kelly Fiala and Fulton Dean Maarten Pereboom.

For more information call 410-543-6030 or visit the SU website at www.salisbury.edu.