Wednesday, March 26, 2014
'Energy and Sustainability' Series Continues Thursday, April 24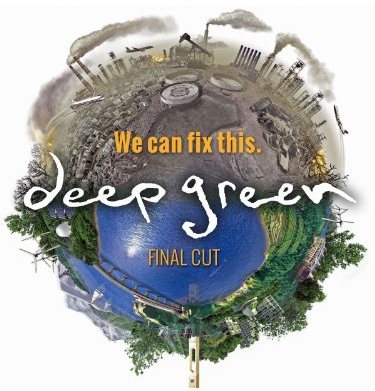 SALISBURY, MD---Salisbury University's Smart Growth Club and the Wicomico Environmental Trust host the film and lecture series "Energy and Sustainability" in March and April at SU.
The series begins with a screening of the documentary Deep Green 7 p.m. Monday, March 31, in Devilbiss Hall Room 123. Based on six years of research into solutions to human-induced global warming, the film showcases prominent thinkers, entrepreneurs, scientists, engineers and government officials who offer insights into reducing carbon output.
Dr. Tom Cawthern of the Geography and Geosciences Department leads a discussion following the film.
The series concludes with a presentation by Maryland Energy Administration (MEA) Director Abigail Ross Hopper 6 p.m. Thursday, April 24, in Henson Science Hall Room 243. She speaks on "Energy Efficiency in Maryland."
The energy advisor to Governor Martin O'Malley since 2010, she was appointed acting director of the MEA in 2012, becoming director in 2013.
In that role, she has overseen several of the governor's strategic policy goals, including increasing renewable energy production, and reducing energy consumption and greenhouse gas emissions. She also has launched several new programs, including Smart Energy Communities, which provides funding to local governments that adopt clean energy policies.
Admission to both events is free and the public is invited. For more information call 410-543-6030 or visit the SU website at www.salisbury.edu.