Monday, September 15, 2008
Givens Presides Over First SU Foundation Meeting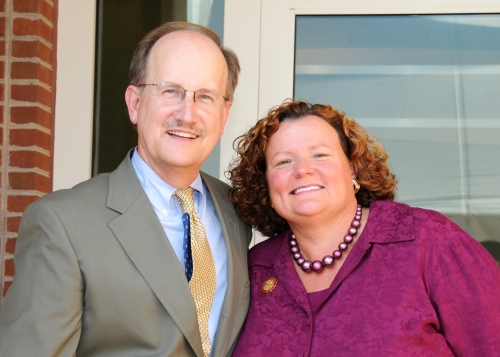 SALISBURY, MD---As the new chairman of the Salisbury University Foundation, Inc., Rick A. Givens II of Dover, DE, recently presided over his first Board of Directors meeting.
"For years, Rick Givens has been a champion of Salisbury University, not only as a member of the Foundation board but also as a two-time graduate of this institution," said SU President Janet Dudley-Eshbach. "His involvement with the campus community began as a student and has stretched far beyond with his contributions to SU's campus enhancement and outreach efforts through Campaign 2012. While serving as chairman, I know Rick will continue to advance Salisbury University's reputation as a Maryland University of National Distinction."
"As a dedicated leader, an active alumnus and certainly as a donor, Rick is exemplary," said Dr. Rosemary Thomas, executive director of the SU Foundation and vice president of advancement at SU. "He has been instrumental in recent developments within the Foundation and, in this new executive position, will undoubtedly continue to shape the future of the University with the same noteworthy commitment and vision that he has shown as a board member."
Givens has been a member of the board since 2002, serving as its treasurer from 2005-2008. He replaces outgoing chairman Edward M. Thomas, who led the Foundation for four years. Thomas will continue to serve on the board. For more information call 410-543-6030 or visit the SU Web site at www.salisbury.edu.