Impact Report 2021 - 2022
Dear Donors and Friends,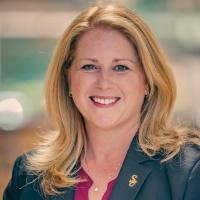 As the 2022-2023 academic year marks a new chapter in SU's storied history, I am honored to join Salisbury University as its 10th president. Following Dr. Janet Dudley-Eshbach and Dr. Charles Wight's distinguished tenures, I know I enter my role in an enviable position.
I am excited to say that due to the hard work of our faculty and staff, this year, we welcome our second-largest freshman class and the most diverse class in University history. I am proud to be joining a team that is making significant strides toward the goal of growing our institution not just in number, but also making Salisbury University more representative of the State of Maryland and our nation.
As the world around us continues to change, we at SU continue to put the most important things first. We are dedicated to creating a caring and safe campus for our entire community, while always innovating to deliver a high-quality educational experience that ensures each student is a tomorrow maker.
Thank you for your support of our students, faculty and staff. Your generosity helps to shape a better future for our community on the Eastern Shore.
I hope to see you on campus soon.
Sincerely,
Dr. Carolyn R. Lepre
President, Salisbury University