Freshman Open House Held
We welcomed the largest group of pre-professional students in the PSB history.
* * *
Phi Beta Lambda State Competitions Held
The members of PBL enrolled to test in 14 categories and logged nine first-place finishes.
* * *
Perdue School Leadership Award Nominations Open
Know of a person or organization that has demonstrated exceptional leadership with, advancement of or service to the PSB and SU? SU wants to hear about them.
* * *
In the Spotlight
Read about who has been making recent news
* * *
A Look Ahead
September 27
Meet the Firms
September 30
Ratcliffe Shore Hatchery Submission Deadline
September 30-October 2
Homecoming & Family Weekend
October 8
Sea Gull Century
October 13
Executive Leader Speaker- Jim Perdue
October 13
10th Anniversary Student Business Leader Reunion
Contact Christina Gordy at ckgordy@salisbury.edu for details.
From the Dean's Office
Three new tenure-track faculty members join us this fall. We welcome Dr. Hong Kim Duong (Assistant Professor of Accounting), Dr. Sonja Kolstoe (Assistant Professor of Economics) and Judi Billups (Marketing Instructor). Also joining us for one-year appointments are Dr. Yun Wu (Visiting Assistant Professor of Information and Decision Science) and Frank Abel (Lecturer in the Accounting Department). This fall brings a number of opportunities for our students.
* * *
Meet Our New Student Business Leaders
This year we have five returning SBLs and seven SBLs who are new to the position. Meet the 2016-2017 Student Business Leaders.
* * *
Guy Named Rotarian of the Year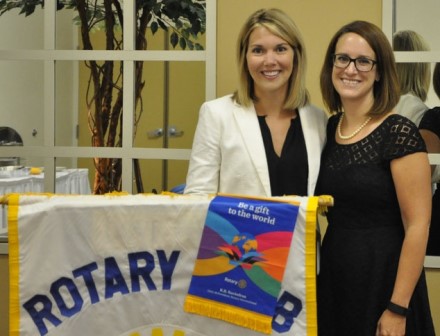 Guy, associate director of the Business, Economic and Community Outreach Network (BEACON) in Salisbury University's Franklin P. Perdue School of Business, recently was named the organization's 2015-16 Rotarian of the Year.
* * *
Employer Spotlight: The Maryland and Delaware Group of Long and Foster 
The Maryland and Delaware Group of Long and Foster currently houses four business interns from SU and have employed three students who went through their internship program and decided to obtain their real estate licenses and seek full time employment.
* * *