Monday, February 22, 2016
'ZooZoo' Comes to SU March 8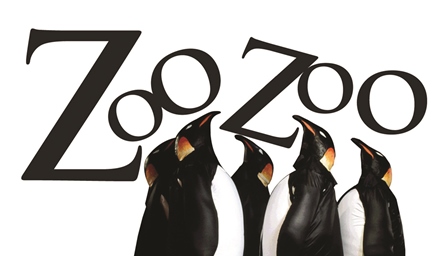 SALISBURY, MD---Firefly eyes, hippos with insomnia, arrogant anteaters, introverted frogs, paradoxical polar bears, acrobatic worms and tricky penguins fill the stage of Holloway Hall Auditorium with wonder and humor during the Imago Theatre production ZooZoo 7 p.m. Tuesday, March 8, at Salisbury University.

Adults and children ages 3 and older are invited to experience the Felliniesque mayhem during the acclaimed 2009 production's final national tour, featuring dozens of costumed actors representing an entire zoo full of animals.

The New York Times has called ZooZoo "delightful" and encouraged its readers to "just watch." NY Theatre.com also praised the production: "Magic and spectacle … amazed and enchanted … thrilling … hysterical … a supremely theatrical spectacle … completely immersing … the most purely gratifying moments of theatre I have seen!"

Sponsored by the Cultural Affairs Office, admission is free and the public is invited. Seating is available on a first-come, first-served basis. The performance is made possible, in part, by a grant from the Salisbury Wicomico Arts Council, awarded by the Maryland State Arts Council and the National Endowment for the Arts.

White Rabbit's Enchanted Tea Party precedes ZooZoo at 5 p.m. in the Great Hall of Holloway Hall. The event features performances by Ben Sota of the Zany Umbrella Circus as the Mad Hatter and William Willis of SU's Music, Theatre and Dance Department as the Caterpillar, along with other Alice in Wonderland characters. The menu includes the Queen of Hearts' tarts, dessert, tea and lemonade. All children must be accompanied by an adult. Tickets are sold out.

For more information visit the SU website at www.salisbury.edu.