Tuesday, March 17, 2009
Writers-on-the-Shore Spring Series Begins March 26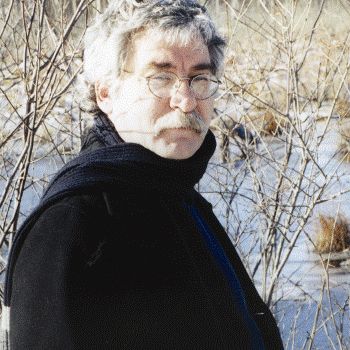 SALISBURY, MD---Nationally renowned poet and playwright John Surowiecki inaugurates Salisbury University's Writers-on-the-Shore Spring Literary Series with a reading 8 p.m. Thursday, March 26, in the Montgomery Room of the Commons.
Surowiecki has authored two collections of poetry, The Hat City after Men Stopped Wearing Hats, which won the Washington Award in 2006, and Watching Cartoons before Attending a Funeral, as well as several chapbooks.
In 2006 Surowiecki won the prestigious Pablo Neruda Prize, sponsored by Nimrod International Journal, and received the silver in the Sunken Garden Poetry Festival National Competition. In 2005 he was awarded a poetry fellowship by the Connecticut Commission on Culture and Tourism. His work has appeared in numerous poetry reviews and journals.
Surowiecki is also the recipient of the Poetry Foundation's first Pegasus Award for verse drama. His play, My Nose and Me (A TragedyLite or TragiDelight in 33 Scenes) was performed at the Chicago Shakespeare Theater as part of the Poetry Foundation's Poetry on Stage series.
Surowiecki's upcoming works include Barney and Gienka, a book of 50 poems about his parents, family and neighbors that take place during a week in June, 1965, and Tapeworm Comics: A Graphic Poem in Celebration of the Adolescent Imagination, a poem in comic book format. He presently teaches poetry courses at Manchester Community College in Connecticut.
The next guest in SU's Writers-on-the-Shore series is Nancy Mitchell, author of Grief Hut. She shares her poems 8 p.m. Thursday, April 9, in the Montgomery Room of the Commons.
Sponsored by the English Department, all events are free and the public is invited. For more information call 410-543-6030 or visit the SU Web site at www.salisbury.edu.