Wednesday, September 27, 2006
Wojahn Continues Writers-on-the-Shore Series October 16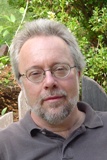 SALISBURY, MD---Poet David Wojahn reads from his works Wednesday, October 18, at 8 p.m. in the Montgomery Room of the Commons at Salisbury University as part of this fall's Writers-on-the-Shore Series.
Wojahn is the author of several collections of poetry including Icehouse Lights (Yale University Press 1982), The Falling Hour (1997), Spirit Cabinet (2002), and Interrogation Palace: New and Selected Poems (University of Pittsburgh Press 2006). He is also the author of a collection of essays on contemporary poetry, Strange Good Fortune (University of Arkansas Press 2001) and editor of A Profile of 20th Century American Poetry (Southern Illinois University Press, 1991).
He has taught at Indiana University, the University of Chicago, the University of Alabama, and the University of New Orleans. He is currently a professor of English at Virginia Commonwealth University, and is also a member of the MFA in Writing Program faculty at Vermont College.
Sponsored by the English Department and Writers-on-the-Shore, his reading at SU is free and the public is invited. For more information, call 410-543-6030 or visit the SU Web site at www.salisbury.edu.