Monday, December 9, 2013
Winter Weather Advisory Issued for Wicomico, Surrounding Counties Dec. 10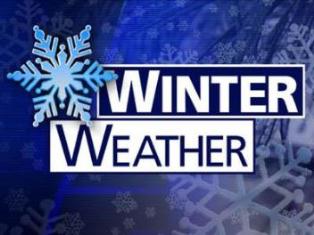 SALISBURY, MD---The National Weather Service (NWS) has issued a winter weather advisory for Wicomico and surrounding counties on Tuesday, December 10.
According to the NWS, sleet mixed with snow is expected to begin falling around daybreak Tuesday, changing over to all snow by mid-morning. Accumulations of 1-3 inches with isolated areas of up to 4 inches of snow inland are predicted. Snowfall is forecasted to end around 5 p.m.; however, temperatures are expected to remain below freezing.
The NWS encourages motorists to travel with caution due to an expected slushy accumulation of snow and sleet, especially on bridges, overpasses and secondary roads, and reduced visibility caused by falling snow.
For more information visit the National Oceanic and Atmospheric Administration website at www.noaa.gov.