Monday, January 26, 2015
Winter Weather Advisory Issued for Wicomico, Surrounding Areas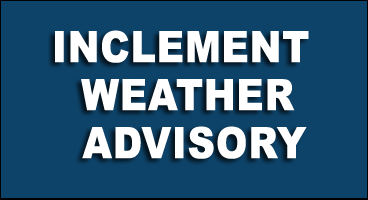 SALISBURY, MD---The National Weather Service (NWS) has issued a winter weather advisory for Wicomico County and surrounding areas from 10 p.m. Monday, January 26-noon Tuesday, January 27.
Rain on Monday is expected to change to snow in the evening as temperatures drop. Accumulations of 1-3 inches are forecasted. The NWS also is predicting winds up to 35 mph.
The SU community is encouraged to monitor local media and check the SU website for any updates, including delays or cancellations.